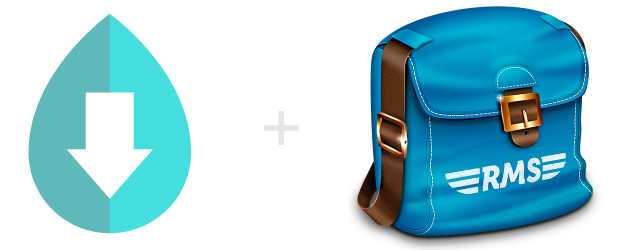 We are thrilled to announce integration with  Courier—a new way to upload to Dropmark.
Available from the  Mac App Store, Courier by Realmac Software (makers of RapidWeaver, Clear for iPhone, and more) is a beautiful, lightweight app that allows you to upload files from your desktop to a number of web services.
With Courier, you can now Dropmark from your Mac without opening a web browser. Also simutaneously upload files to other destinations including Facebook, Flickr, Tumblr, Vimeo, YouTube, and even FTP.
How it works

To get started,  install the Dropmark plugin and place the Dropmark stamp on an envelope.
Sign in with your e-mail address, and choose a collection (or create a new one), then drag and drop your files for Courier to deliver. As with our web app, you can upload any type of file: documents, images, video, audio, and more.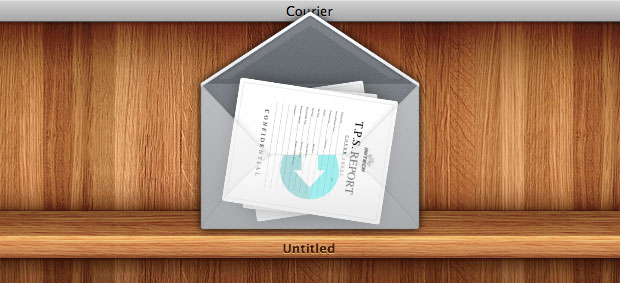 Courier's map view visually shows your files en route to our cloud servers, and gives you handy links to visit or copy your uploads when complete.

Create multiple envelopes for all your important Dropmark collections, set up multiple delivery destinations, and download custom envelope designs.

We hope you like it. Install the Dropmark plugin  here: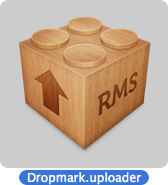 One more thing
If you've been waiting for a Dropmark invite, now's your chance. To celebrate the launch of our Courier plugin, we are opening up invites to the world for a brief period. Use invite code " courier" to sign up today.
And if you are interested in making apps like this, we are taking applications for early access to the Dropmark API. E-mail api@dropmark.com and tell us about your idea.