Today we are rolling out the new dashboard view for all users.
The dashboard introduces a new top-level overview of all your collections, new privacy settings, and a public view to share certain collections with the world. Read all about it on our blog post.
Along with today's release, we are also excited to introduce two new dashboard features:
Quick upload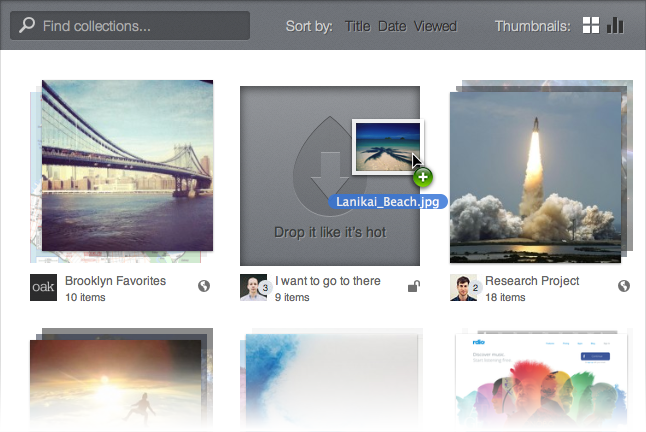 Now you can quickly add items to any collection right from your dashboard, making it easier to keep your uploads organized. Drag and drop from your desktop or the web onto any collection stack, and your items will be uploaded on the spot.
Merge collections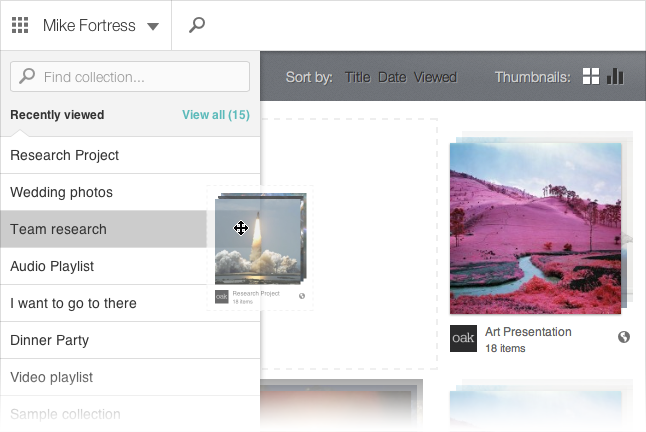 Easily merge all items from one collection into another. Just drag any collection stack from your dashboard, and drop it into the collection menu. All items from the first collection will be moved over to the second collection.