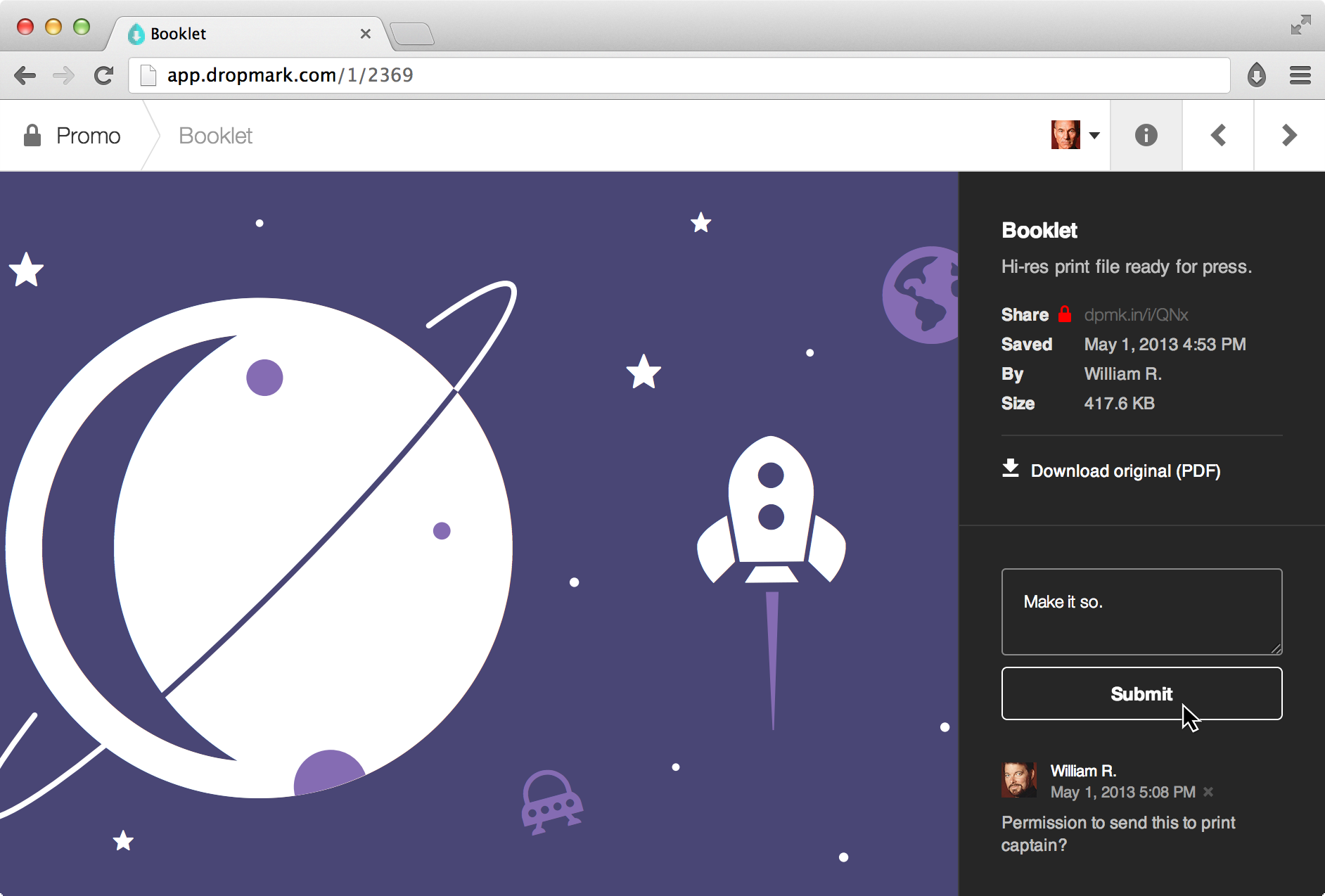 Collaborate better with comments
Collaborating with others just got easier with real-time comments. Now you can leave notes for your team and get feedback instantly. Comment on images, videos, websites—anything you can Dropmark, you can easily discuss. Collaborators are notified via e-mail so everyone's in the loop.
This has been one of our most requested features, and we are thrilled to make it available today for all Pro users.
Say hello to the info bar
We are also excited to introduce an improvement to the item page we call the info bar, available right now for all users. The info bar gives you additional information on your items including source credits, image metadata, location information, and more. We've also made the download and link buttons clearer and easier to find.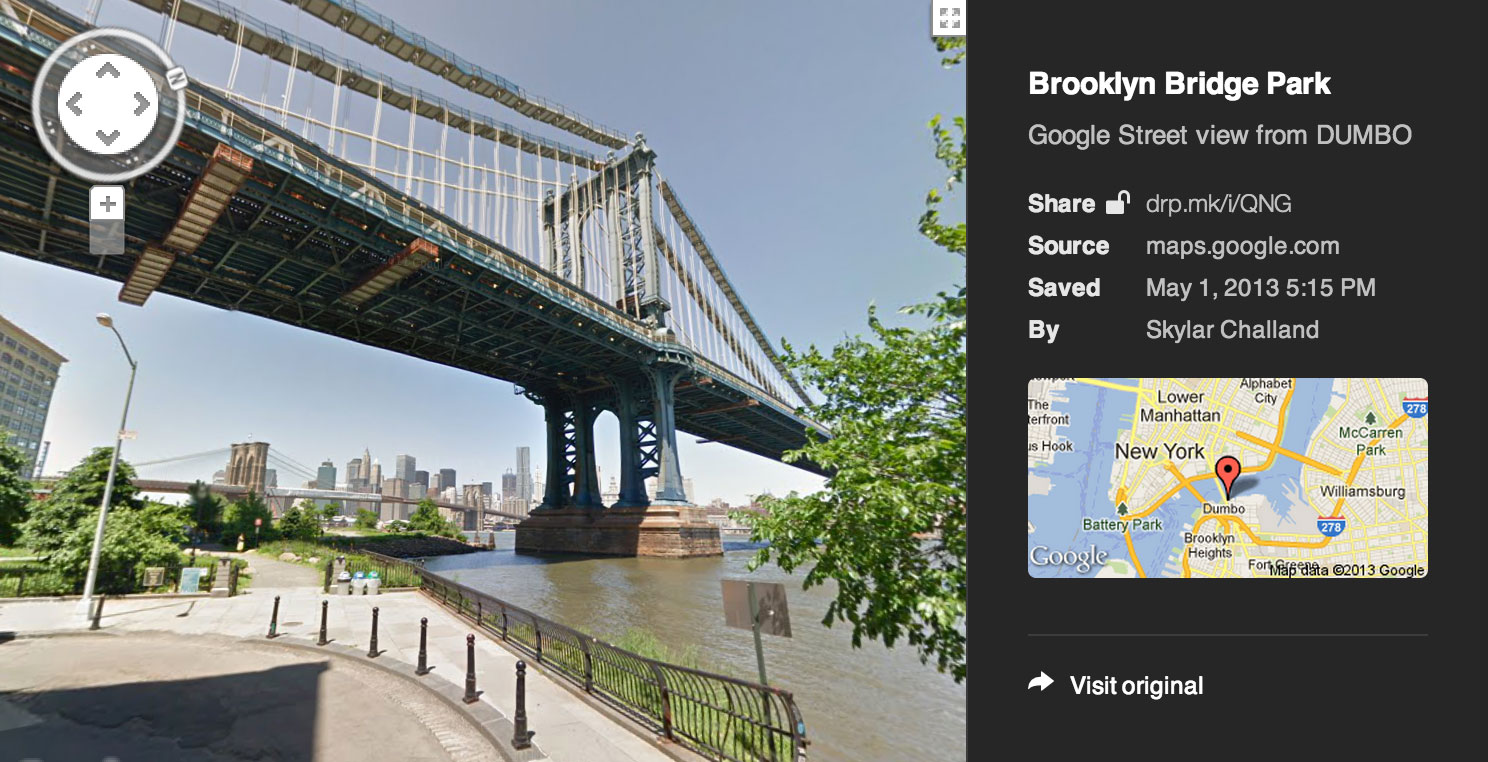 Item descriptions
Add helpful context to your items with new editable descriptions.
Item short links
Now all items have their own short link, making sharing even easier. For those of us that prefer privacy, you can now enable sharing on individual items within a private collection.
More thumbnails
Thumbnails are now supported on PDF documents, Adobe Photoshop (PSD) and Illustrator (AI) files, and a range of other images including TIFF and BMP.
More content sources
Dropmark now recognizes content from even more sources, including the recently added Amazon, Behance, Dailymotion, Dribbble, iTunes, Kickstarter, Tumblr, Vevo, and Vine. See the full list of content sources.