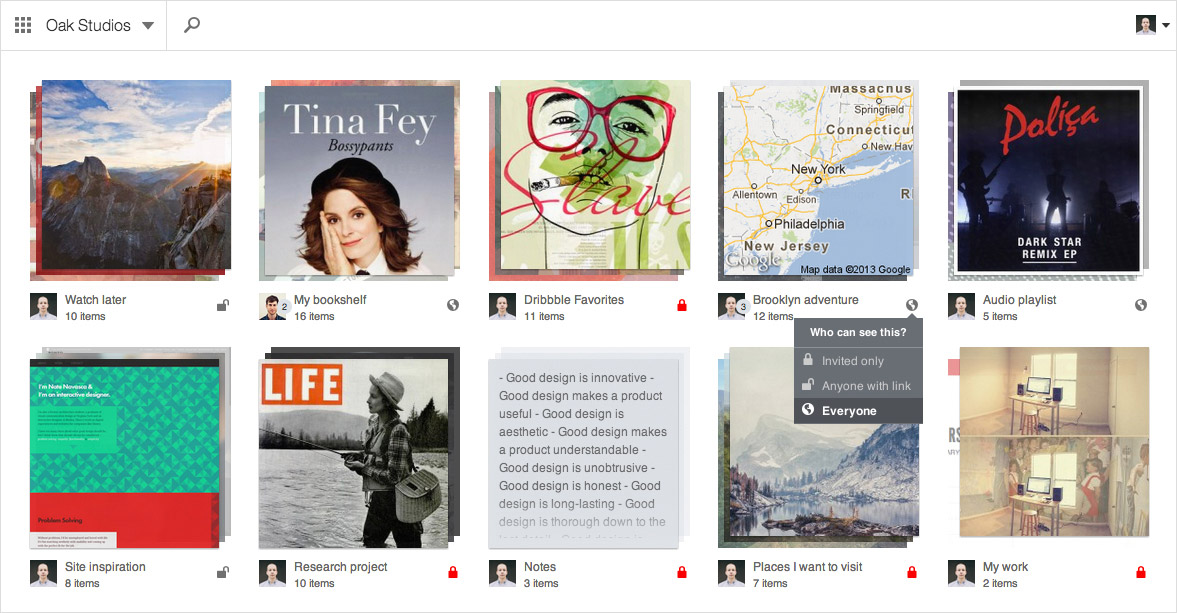 Dropmark is all about organization. For those of you who have more than a few collections on the go, new features are coming to make your experience even better.
Dashboard view
The new dashboard gives you a top-level overview of all your collections. Preview item thumbnails, privacy settings, and get a quick overview of who else is collaborating on each collection. Pro users can even search, sort, and change thumbnail settings with the recently launched search bar.
New privacy settings
Dropmark collections are always private by default (viewable only by invited collaborators), with the option to set a collection to public (viewable by anyone you share the link with). Today we are introducing a new privacy setting we call "Everyone", and making these settings much easier to view and change.
Public dashboard
Your new public dashboard lives at username.dropmark.com and shows any collections you wish to openly share with the world. To opt-in, choose the new "Everyone" privacy setting for each collection you wish to share (your existing collections will be unaffected). Pro users can also set up a custom domain name (ie. yourname.com).
These features will be rolled out to everyone on March 1st. Pro users have early access and can start using their new Dashboard today.
UPDATE: Dashboard is now available to all users, plus we are excited to introduce  two new features!