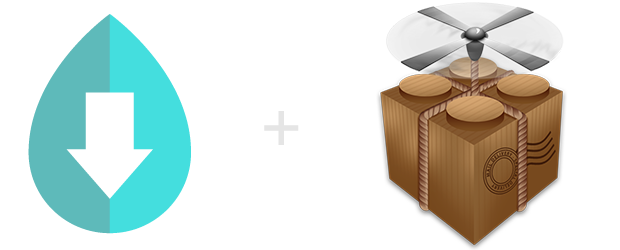 Sending e-mail attachments just got easier with Dropmark and CargoLifter.
CargoLifter by ChungwaSoft is a Mail plugin for Mac that sends e-mail attachments in the cloud, letting you send big files without flooding recipient's mailboxes.
Link CargoLifter to Dropmark and your attachments will be uploaded to Dropmark, giving receipients a way to preview items from any device before downloading.
Send images, documents, videos files, anything you want—and with our recently upgraded storage limits you shouldn't have to worry about file size.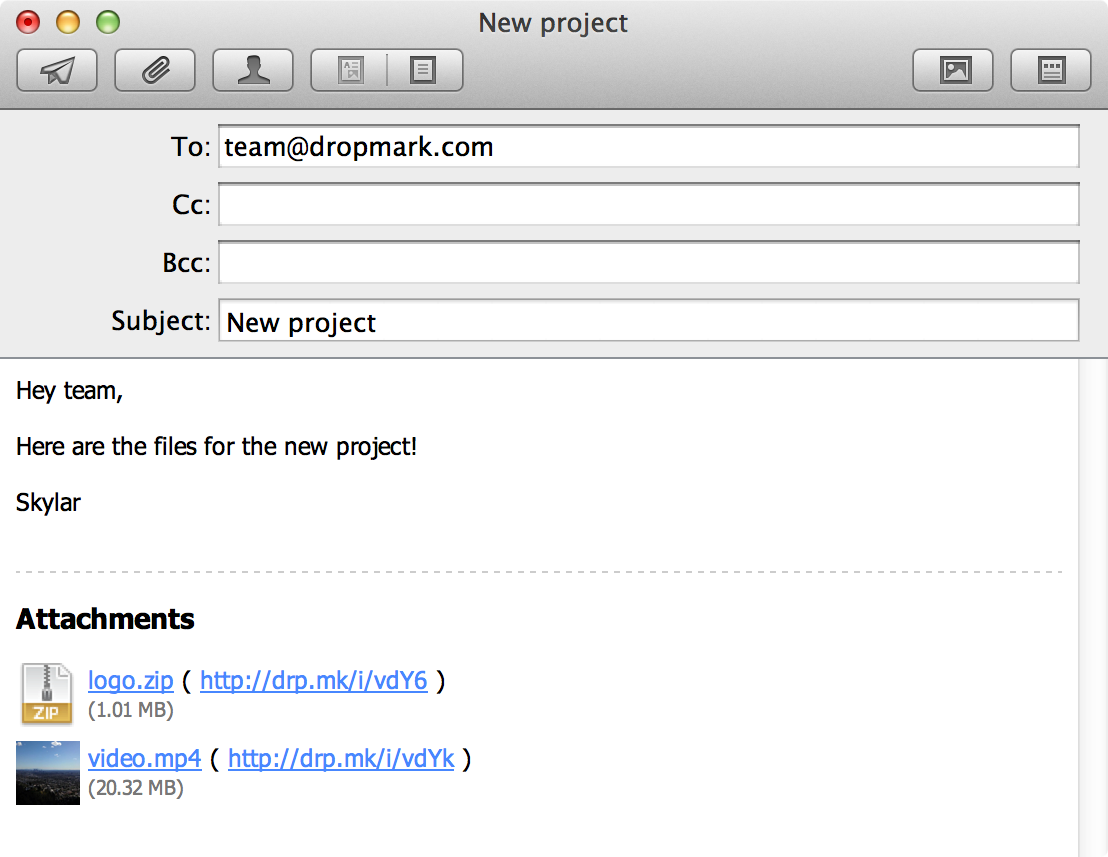 CargoLifter also supports custom templates, shown above is our custom minimal template which you can download or fork.
Download the  free trial and give it a try!
For more apps, make sure to check out http://dropmark.com/apps