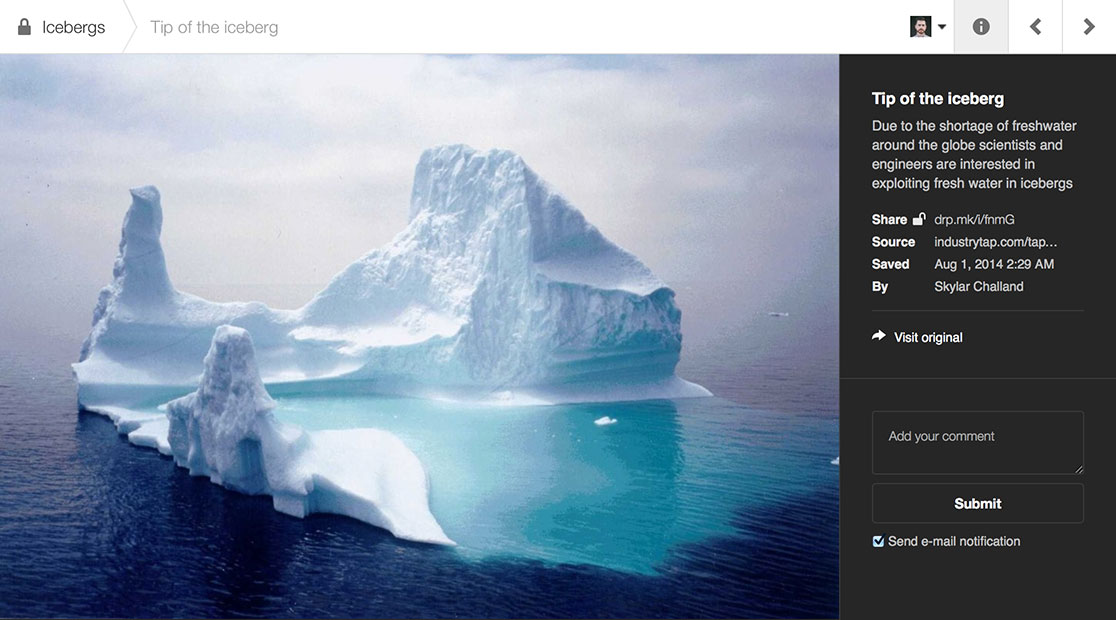 Fellow bookmarking tool Icebergs announced this week it is shutting its doors after being acquired by Pinterest. With its users left stranded, we decided to quickly jump in and make it easy for people to import their data safely into Dropmark.
If you're new here, Dropmark is a visual collaboration tool for creative people and teams. We've been around since 2011 and are trusted by thousands of creative and productive companies like Etsy, Wieden+Kennedy, and The Atlantic. To date our users have uploaded nearly 3.5 million items, and growing every day. Find out more about Dropmark on our home page and sign up to give it a spin.
Using our Icebergs import tool, your collections, bookmarks, images, and files will all be retained so you can focus on being the awesome and productive person you are.
Grab your JSON export and head over to import.dropmark.com to import your data today.
Happy collaborating!