Dropmark aims to be your team's visual home, and now you can personalize your home to better fit with your brand.
In addition to custom domain names, it's now possible to upload a logo for your Dropmark team. Your logo will appear in the team switcher, collection settings, and more places to come.
When set, team logos will also be used in all outgoing emails — including team member invites, collaborator invites, and comment notifications — so you can feel comfortable communicating with clients or vendors in your space.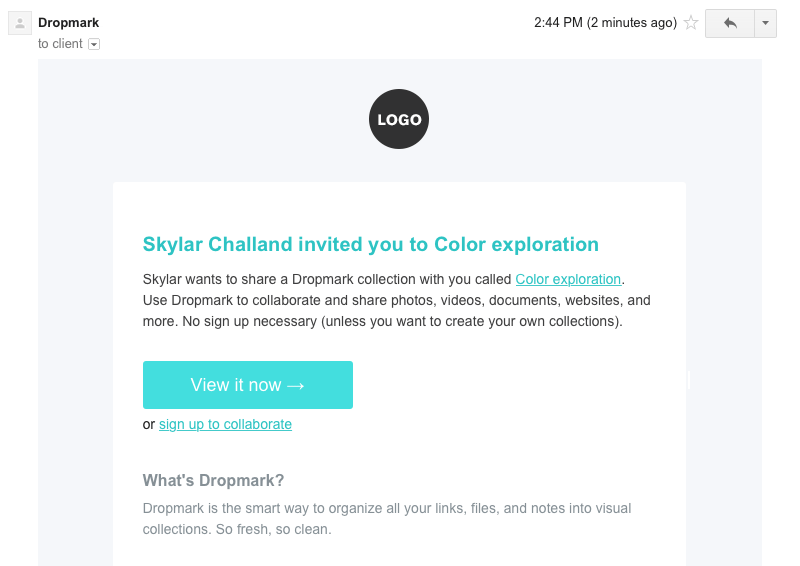 Set your logo by going to Team > Settings. Make sure its at least 500 x 500 pixels, fits nicely in a circle, and is either a PNG, GIF, or JPG.
Updated avatars for users too
You can also add a snazzy headshot to your personal Dropmark account. Previously we loaded avatars from the popular Gravatar service — and we'll continue this as the default — but now you can override it with the image of your choice. If you don't have either, we'll fall back to your initials on a randomly colored background.