Last year we introduced the Dashboard view with new privacy settings, quick upload, and collection merging. We added commenting, geo-location, and metadata support to Dropmark items. Then we doubled your storage just because. This year is shaping up to be another great year and we just wanted to give you a little sneak peek at a few of the things coming soon to Dropmark.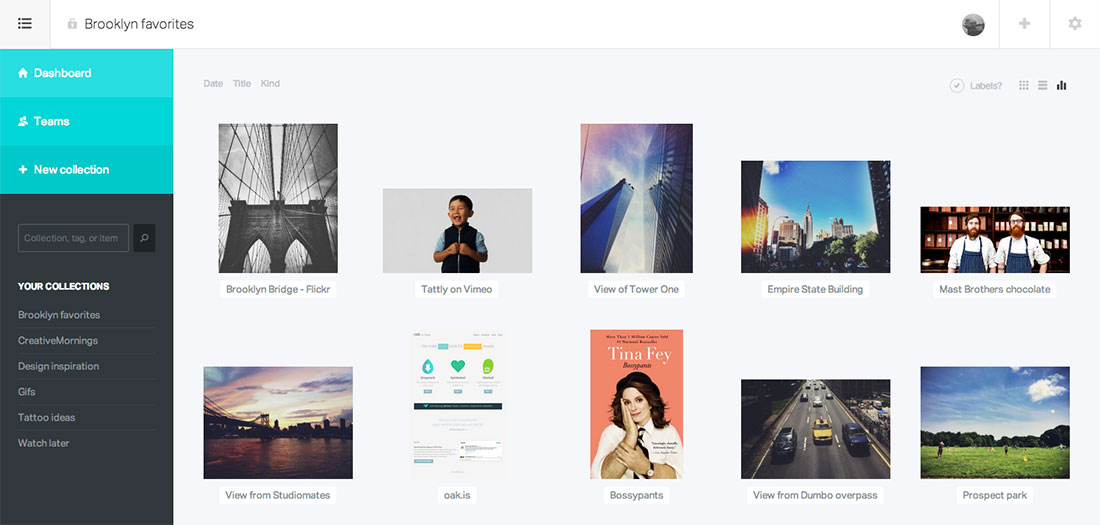 A refreshed design
An improved design that sticks to our roots: a simple, minimalist UI that stays out of your way.
Teams
Keep all of your team's collections in one spot and follow their activity on the new Dashboard.
Tagging and Global Search
Even more ways to organize items throughout all of your collections. Drag items onto a tag and browse items from multiple collections.
Upgrade to Pro for exclusive features and early access
As a member of Dropmark Pro you'll receive access to advanced features like collection sort options and filtering, thumbnail display options, commenting, and more. You'll also receive early access to new features and improvements.
Send us your feedback
Want to help make Dropmark better? Let us know how you're using Dropmark and what you'd like to see improved or added. All you have to do is answer a few questions.