Creating a simple online photo album is easy with Dropmark.
You can drag and drop your photos right from your desktop—even from desktop applications like iPhoto—and Dropmark will upload and create a beautiful slideshow for you. View it in glorious full screen if your browser supports it (use the Command+Shift+F shortcut in Chrome or Firefox, or F11 in Internet Explorer).
You always have full control over the privacy. Keep it private, or set your collection to public and share it with the world.
Invite your closest friends, family, and contacts, and they'll be able to collaborate on your collection and upload shots you might have missed. Whether it's from their computer, or even online sources like Flickr or Instagram.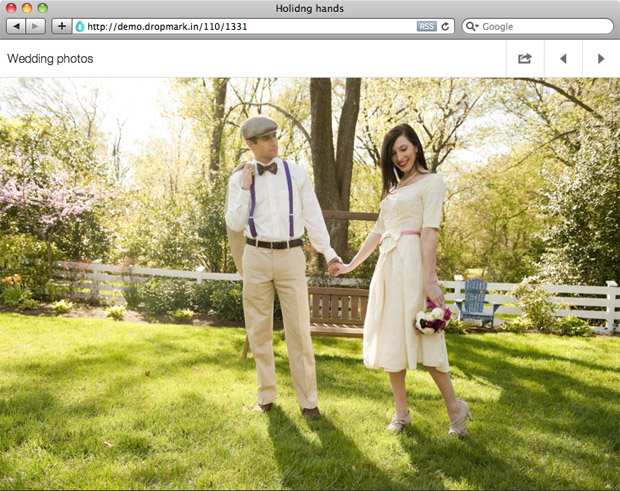 Of course you can always rename, edit, rearrange, and add new photos at any time. Even view the original image source or download the full high-resolution photo back to your computer at any time.
Watch the screencast above to see it in action, view our sample photo album, and  sign up to start your own.
Up next: We'll show you how to automatically sync your Dropmark collection with iPhoto on a Mac.
Using Dropmark is a series where we highlight different ways to use Dropmark. Tell us how you use Dropmark by e-mailing use@dropmark.com.