If your book club is anything like mine, then you know how difficult it is to decide which books to read. I put Dropmark's collaboration tools to the test and revolutionized the way my book club chooses books.
The big problem our book club faces is there are a couple of us who read everything. Spoiler alert: one of them is me.
I'm a book nerd. I was once in a bookstore for 5 hours. I was on a date. Reader, I married him. I collect independent bookstore tote bags and often think about my favorite bookshops across the world.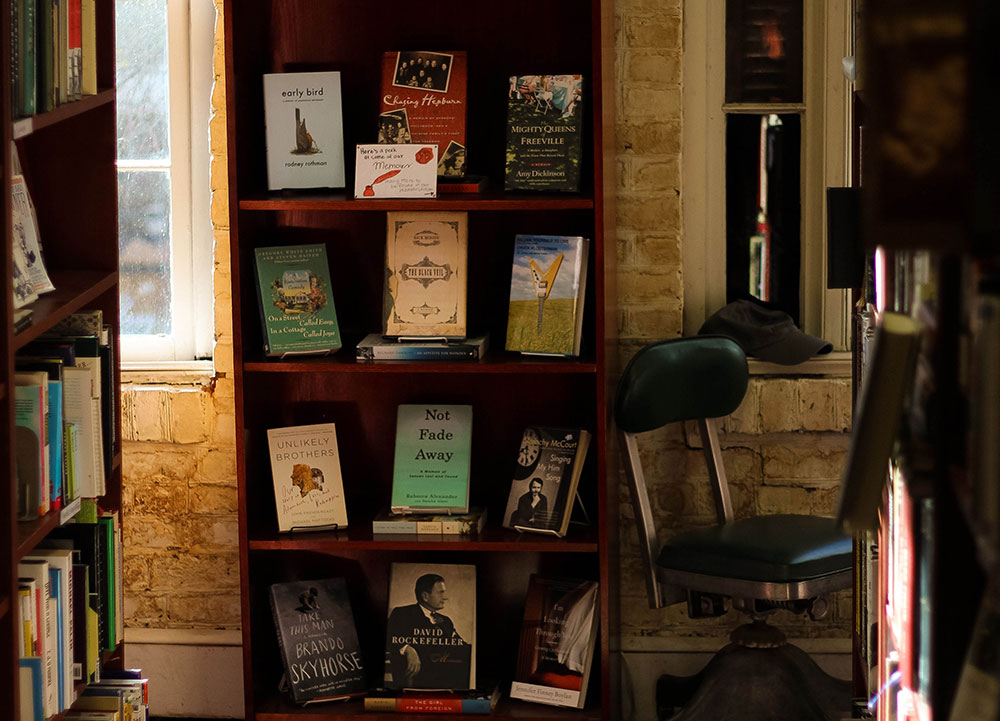 Finding something for us to all read together is tough.
I thought collecting more resources ahead of time might be the answer. Hopefully, this would get people thinking about what we should read before book club. And would be much better than deciding haphazardly after a few glasses of wine.
Our book club focuses on female authors. Several of us are doing Book Riot's Read Harder challenge, to increase the diversity of our shelves. If you're looking to shake up your bookshelves, you should have a look at their 24 suggestions for 2018. The Read Harder challenge pushes you into other areas of the bookstore. There are so many reasons to read widely, including the science-backed theory that you develop better social skills through reading.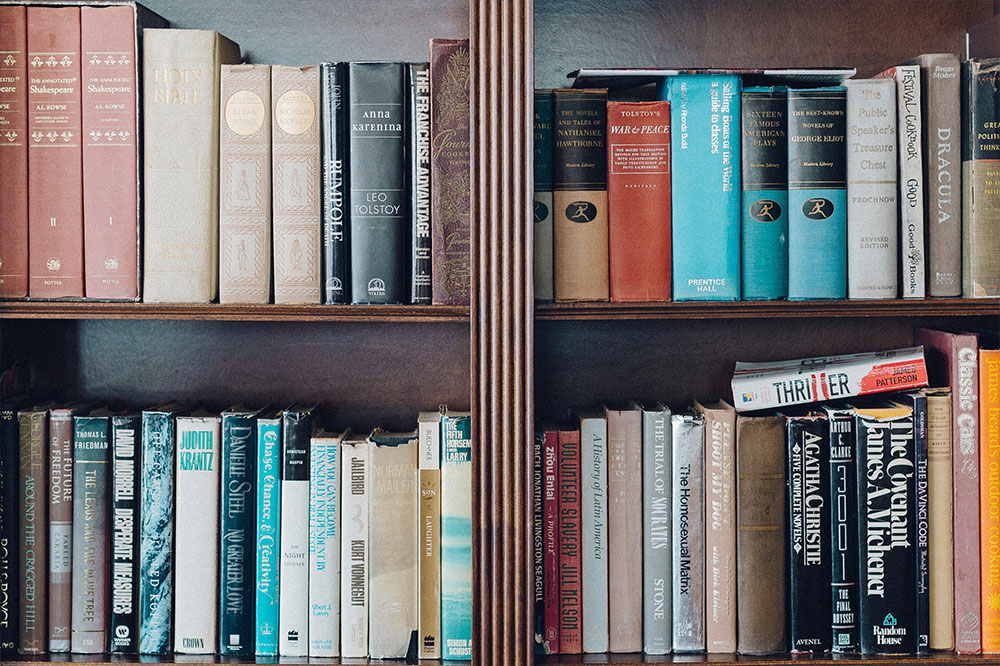 Before I added any of my friends to the Dropmark collection, I set up a few things to get the ball rolling. I made a couple of stacks: 'previously read', 'all-time loves', and 'new & noteworthy'.
I added the books we've read in the last year to the 'previously read' stack. To the 'all-time loves' stack, I added some of my favorite reads. This stack wasn't designed to assist finding books for book club but a way of sharing other books that we love. Finally, I added new buzz-worthy books to the 'new & noteworthy' stack.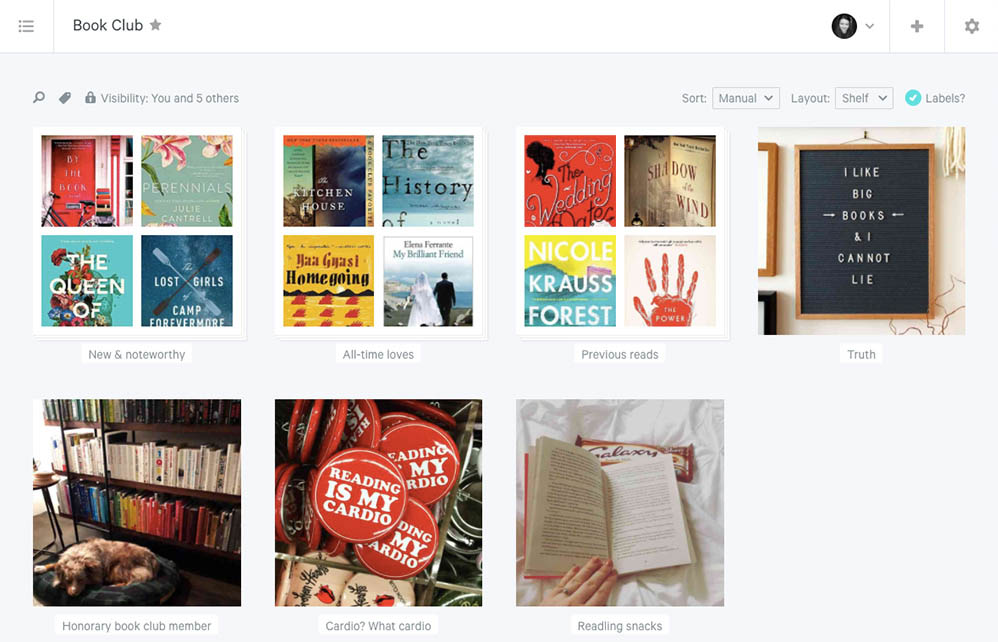 I have a Solo subscription to Dropmark. When I added my friends to the book club collection, they also had access to the good stuff you get on the Solo plan. Like being able to add comments and stack items.
It was great to be able to invite my friends to collaborate on my collection without Dropmark asking for their credit card details. That made it easy to get people on board and give Dropmark a try. Dropmark newbies could sign up for a free 'Lite' account and give it a whirl.
Before long everyone was uploading books I'd never heard of, which was so exciting. Not only for new books to pick for next month's novel, but also favorites that I could borrow from their bookshelves.
Being able to chat through comments on new releases was fantastic. I could see what my friends were going to buy and we even started to reach a consensus for our next pick.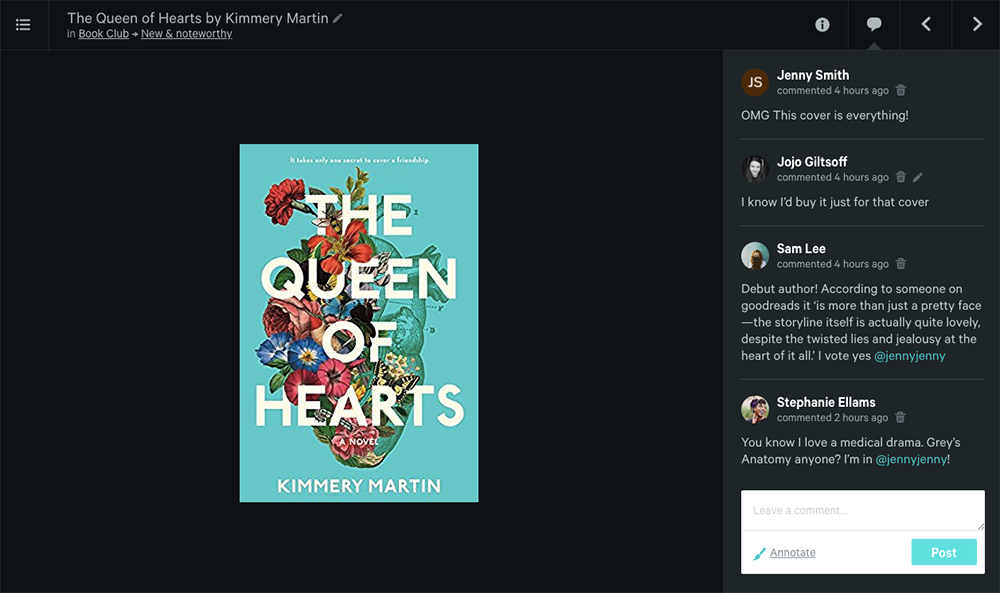 When we actually met up IRL for book club, it was so much simpler choosing our next book because we'd already been chatting online. Also, we'd all fallen in love with the cover.
Having a Dropmark collection with my bookish ladies takes our book club to a new level. It's great to have a little space on the internet for us to geek out about books privately.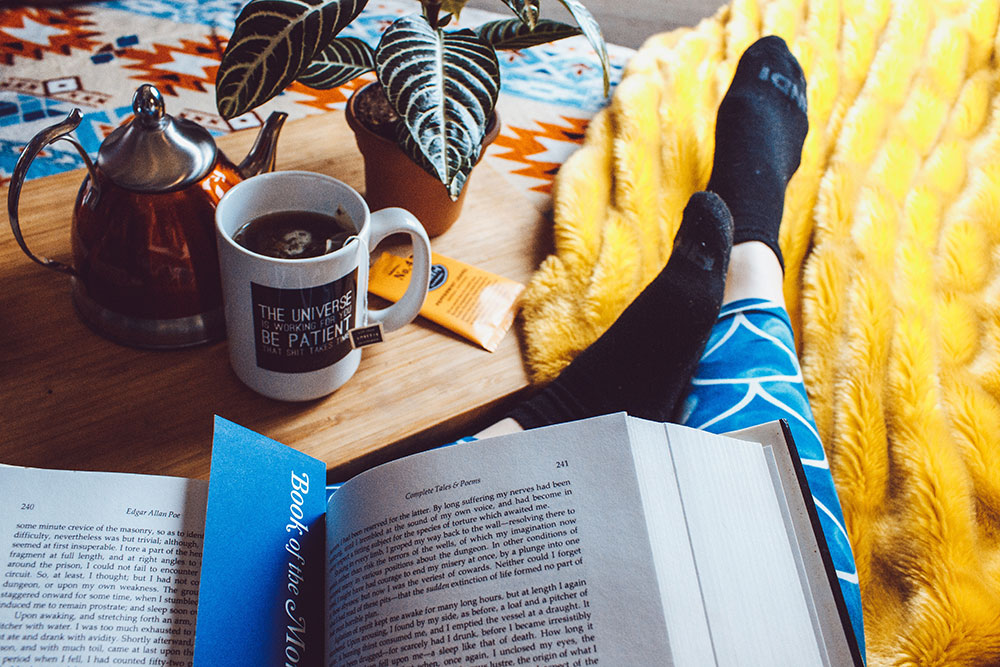 Do you use Dropmark with your book club? Or to keep track of your 'to be read' pile? Let us know on Twitter or Instagram.