You can use Dropmark to plan anything; from photoshoots, to home renovation. We've even known people use Dropmark to plan their wedding.
I'm planning a road trip, and I've been mapping out where we are going to be sleeping, eating, dancing, and driving on Dropmark.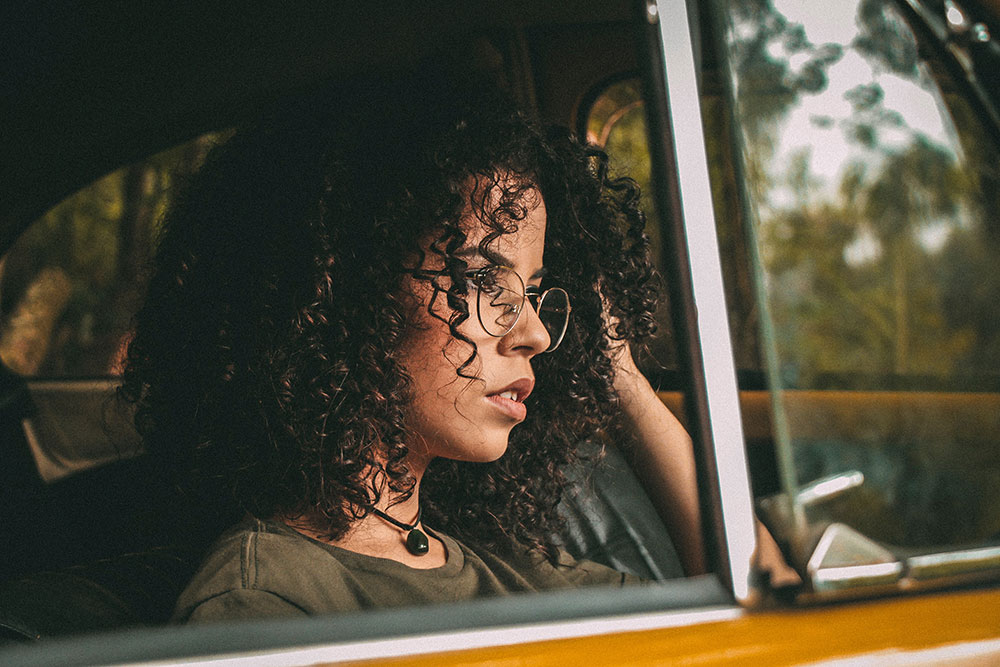 Dropmark supports all sorts of content. From bookmarked websites to Google maps, and the best Spotify playlists. So I can save everything in one place, from spots for hiking to tasty taco stops to refuel, all along our route.
With our location metadata feature, you can add a location tag to anything in Dropmark. Should you stumble upon the most amazing scenery (or doughnuts, we won't judge) you can save the location directly in Dropmark. Once you add a location tag to an item, Dropmark will show a handy map in the info bar for you and your collaborators. A full Google Map is just a click away, so you can always find your way.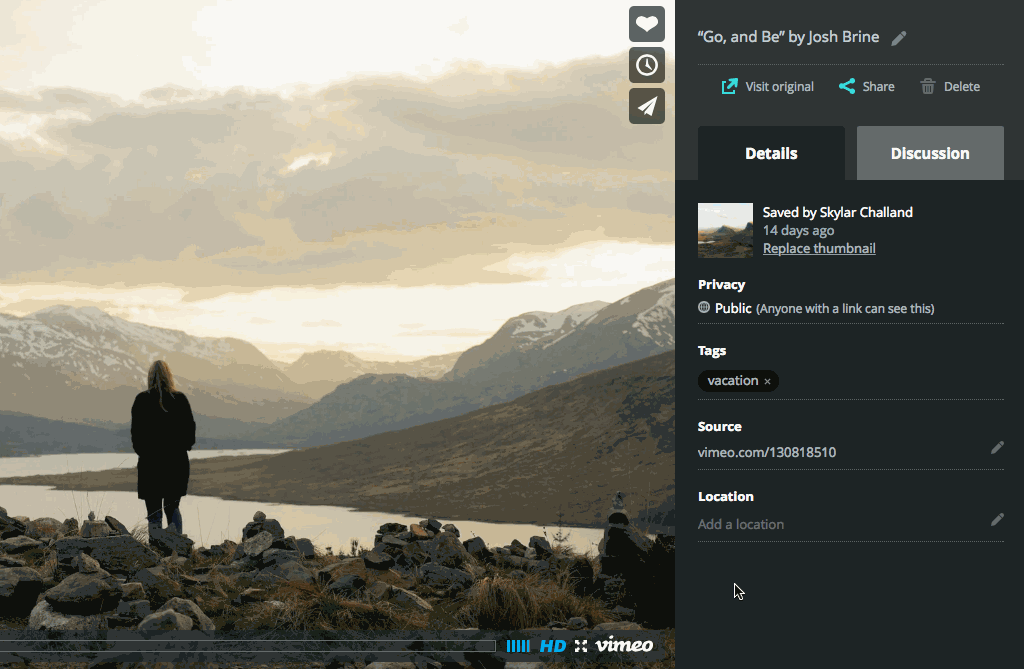 To get started I saved all the places we will be staying in my 'Road Trip' collection, including this treehouse in Nashville. I also created stacks of places to eat and things to do in each city.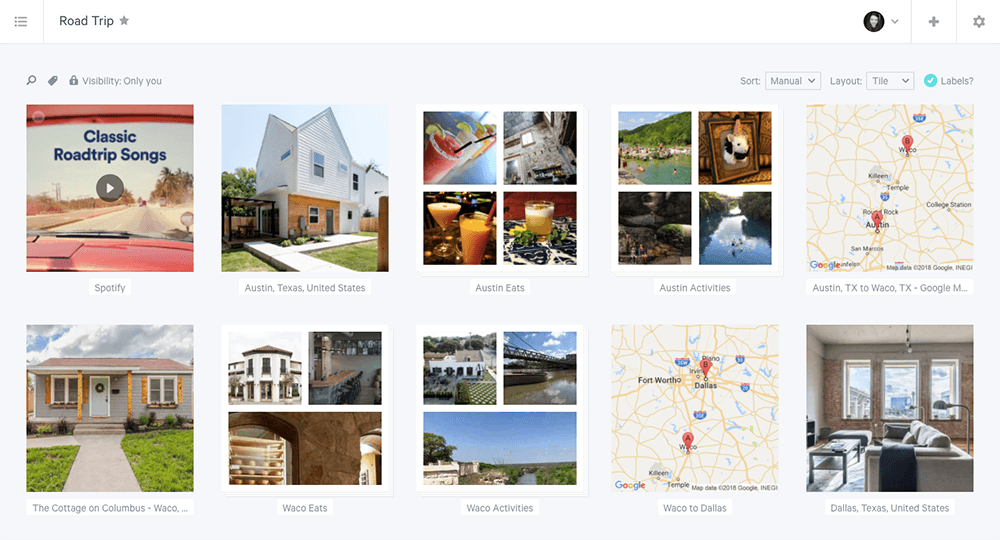 Having Dropmark available on the go is a game changer for me. When chatting about our upcoming road trip, someone always mentions a place or restaurant we needed to visit. Before using Dropmark, I would save the name of the place to my iPhone notes, which never see the light of day. When I did remember to check the notes, I'd have spelled the name wrong. Now I can pull up the restaurant's website and save it directly to Dropmark on my phone. Simple.
I'm no longer jealous of people posting online about all the fun they're having at SXSW. Instead, I'm stalking their updates to see if anything lives up to the hype of Franklin Barbecue.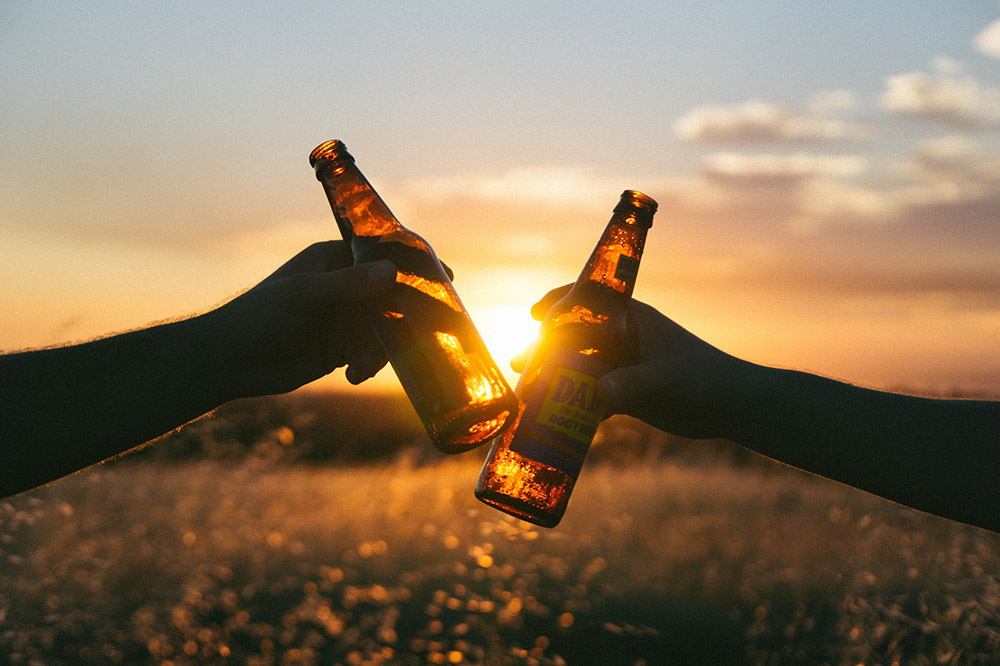 With Dropmark's collaboration features, my husband can add all the breweries he likes to the collection. The only problem is going to be how many we can go to on our days off from driving before we can no longer walk.
Planning a trip like this for me is half the fun. I love finding all the best bookstores, coffee shops, and must-do Americana to squeeze into a road trip. Dropmark provides a great place to store these ideas.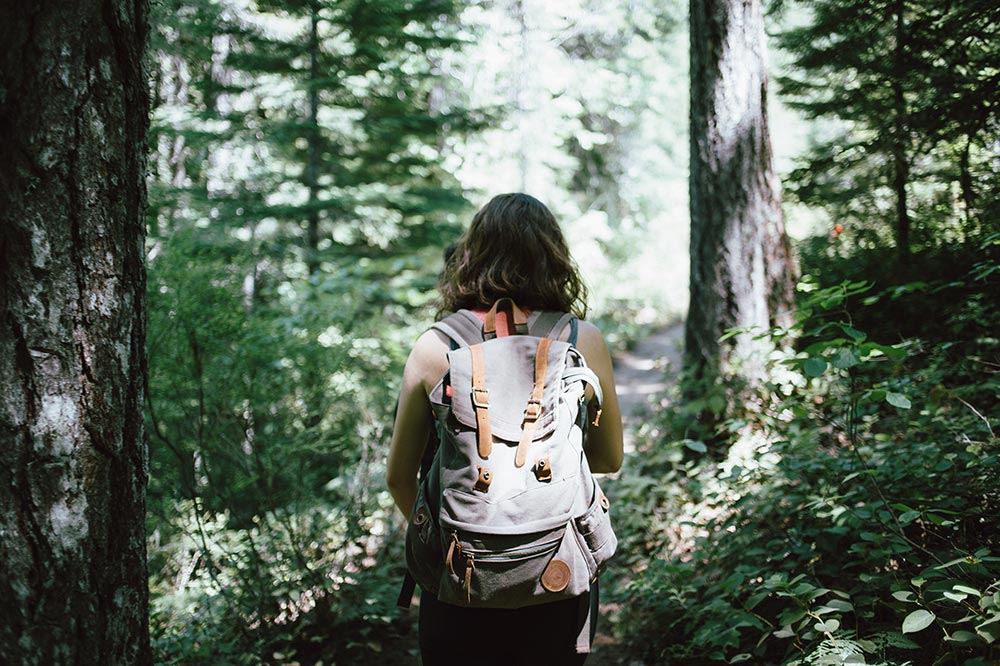 Another big plus for me is that after the road trip I can keep the best spots in a collection. Then anytime anyone mentions Memphis I can send them a link to all the things that we loved from our trip. It's great to read travel blogs, but a recommendation from a friend is always going to win.
Now I'm itching to start a Dropmark collection of my favorite New York spots that I can send to visitors. With Dropmark's tags and descriptions, it'll be easy for friends to navigate through my tips. Rather than sending a rambling email detailing where they should go, they can type 'fried chicken' into the Dropmark collection and then both Buttermilk Channel and Sweet Chick will appear. Then they can try to choose between the two because I sure can't.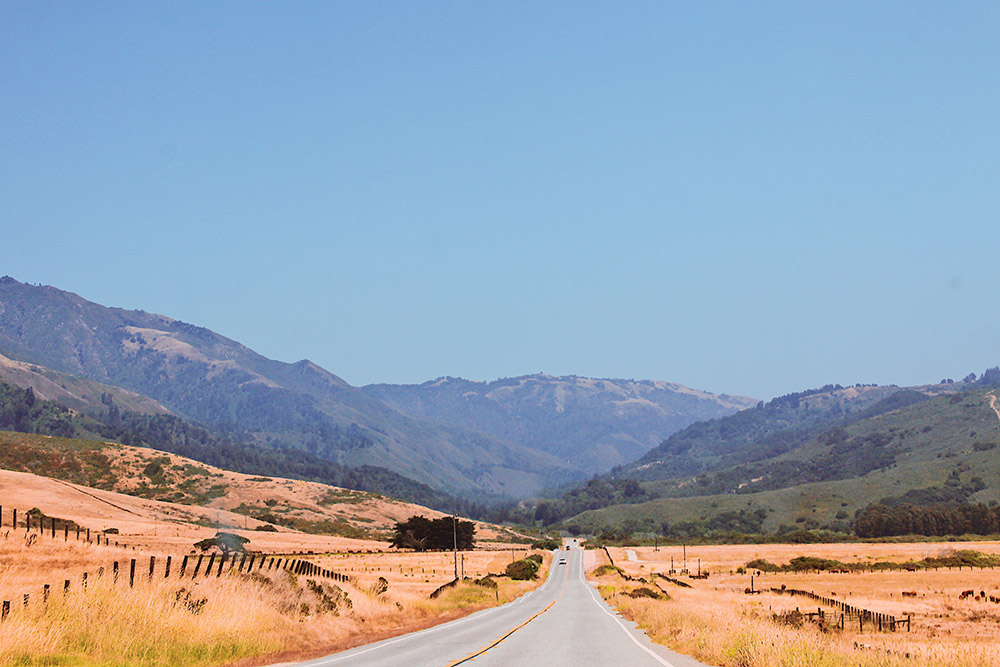 Do you use Dropmark to plan your vacations? Or to save your favorite local spots? Let us know on Twitter or Instagram.