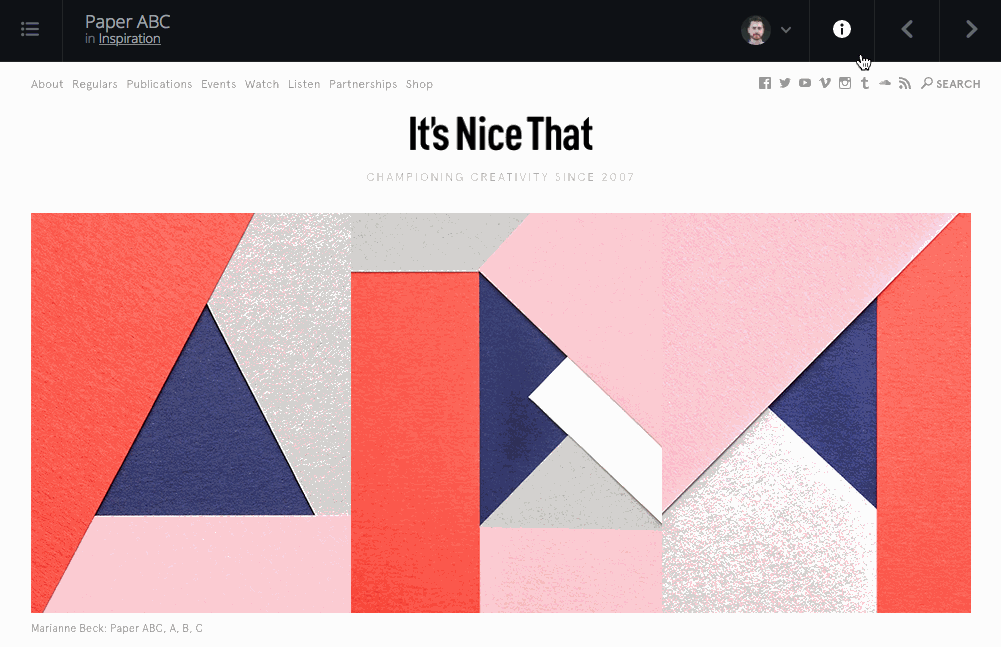 Along with cover images for collections, users on Pro and Team plans can now fully customize all item thumbnails.
While Dropmark works hard to generate smart thumbnails for almost any type of content (website screenshots, video stills, PDF previews, text snippets), you now have the creative freedom to choose your own.
Make your bookmarks, videos, text notes, or any item easier to locate by using a memorable image. Find the "Replace thumbnail" link in your item sidebar and choose any GIF, JPG, or PNG to customize your thumbnail however you wish.
This feature is currently available to users on Pro and Team plans only, try it free with our 14 day trial.
Shown above: paper typeface by Marianne Beck via It's Nice That.