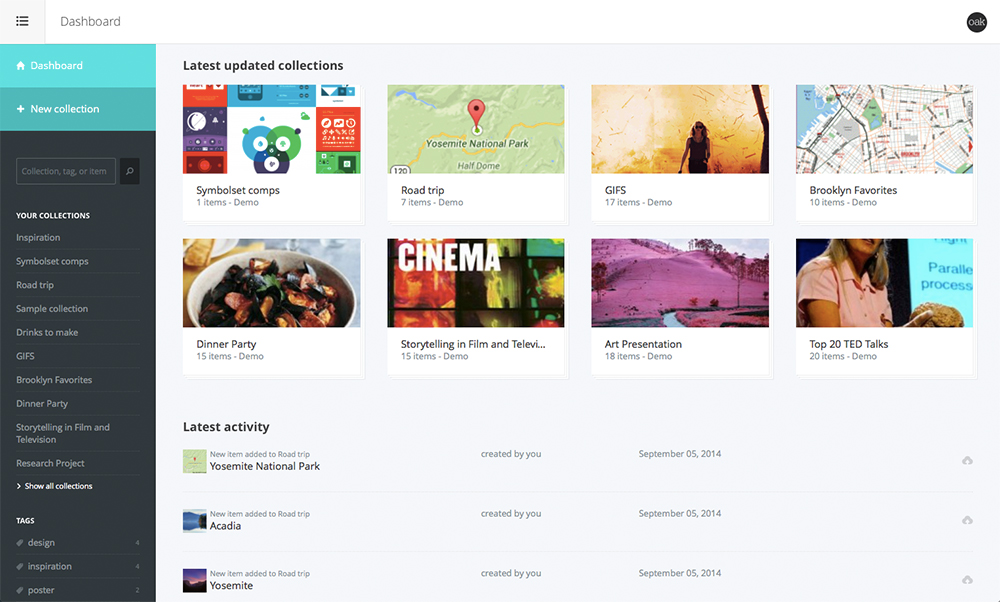 We've been hard at work on some really great updates to Dropmark, some of them we mentioned earlier this year. They're almost ready for primetime, but before then we want to give a sneek peek of the updates to our Pro subscribers.
What's new?
We'll let you poke around yourself and discover all the new goodies, but some of the bigger updates include:
A fresh new design
A way more helpful dashboard
Global search
New collection style options
Tagging!
How do I become a beta tester?
Update (Feb. 9, 2015): We've launched! Just go to http://app.dropmark.com now and you'll see all of the great new features.
If you're a Pro subscriber, you can start using the Dropmark beta today. Just head over to http://beta.dropmark.pro. This is a beta, so don't be startled if you run into a bug (or two). We'll also be adding even more features and tweaking things as the days go on.
Not a Pro subscriber but still want to beta test the new updates? Join the waitlist and we'll let you know when we open more spots.
Find a bug?
Running into a bug or having troubles? Send us an email at support@dropmark.com or tweet at us: @dropmark.