Tim Lampe's playful style elevates everyday stories to an imaginative level.
Tim describes himself as a casual professional specializing in art direction. He's created magic for brands including MailChimp, Slack, Samsung, Netflix, and Target. In 2015 he started Future Photomakers, a photo camp for public school kids, and launched creative production house Very Clever. Tim's based in biscuit-loving Atlanta and is one of our favorite people to follow on Instagram.
We chatted with Tim about inspiration, his creative process, and how he uses Dropmark to get things done.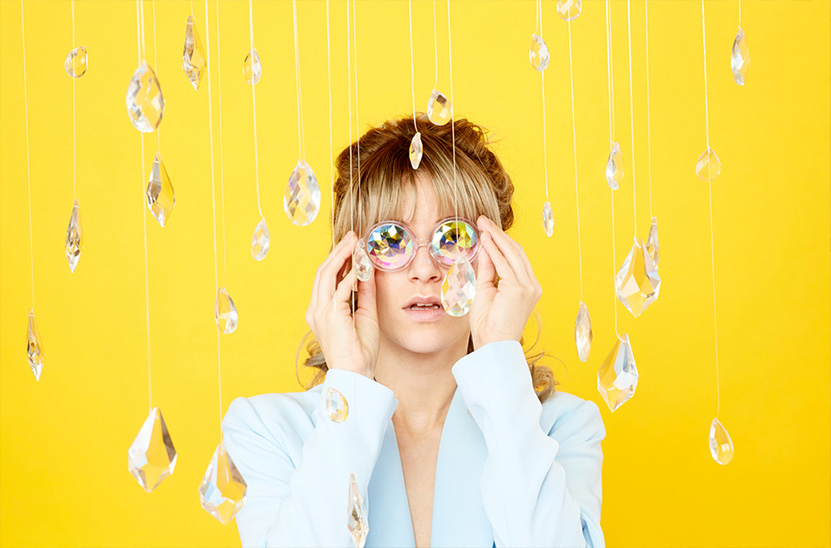 What inspires you?
Artists who have been able to find their unique voice or turn their experience into art. Artists who work well in different mediums, and it still feels part of their catalog. Artists who can incorporate humor into their work. Artists who can create a vast, breathable, world of their own.
Death features a lot of the work I do; I'm interested in how absurd social fame can be in the grand scheme of life. I'm inspired by artists who can play with mortality without making life feel hopeless. Every day I make an omelet for breakfast. If I think about the life ahead of me, it means I have about 15,000 breakfast omelets left until I die. That's the most optimistic thing I remind myself every day.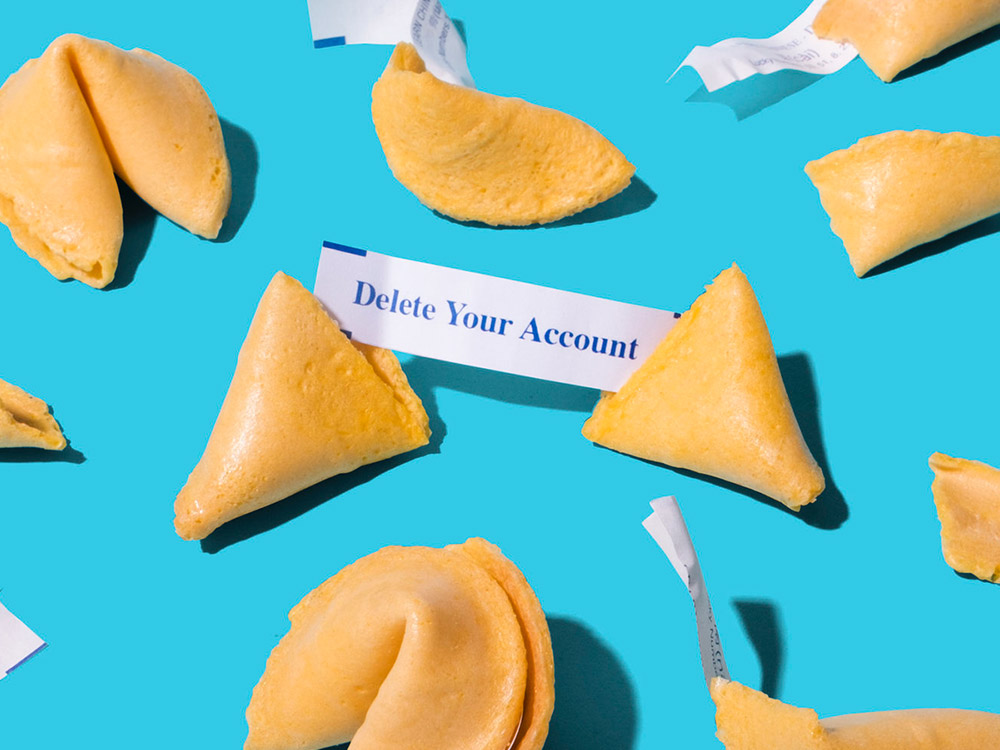 How did you get to where you are today?
…I've been off on a lot of tangents, but the overarching goal has been to find the work that is the most me.
I worked for a few years inside the CNN digital team. There I took on an extra responsibility of curating photos and stories from producers and reporters on the CNN Instagram account, back when it was dormant. I treated it as a brand ambassador for CNN, not a promo for on-air content. It caught on, and over the next 11 months, I took the account over 230,000 followers.
While at CNN, I partnered with Oakland based VSCO and created some original stories presented on Instagram. Telling stories of Hurricane Sandy a year later was my first time with an editorial voice, telling other people's stories. It invigorated me, and I set out over the next year to develop my voice. I knew it wasn't news-based editorial focused, but that felt like the start of something.
To find my voice, I embarked on a personal project involving Ice Cream Sandwiches. I developed a studio photography style and made newsprint promo pieces.
…The more personal it got, the more at home I felt.
I created brand marketing for MailChimp, and then had the chance to take my partnership with VSCO further by creating a photo program for kids benefiting the arts in Atlanta called Future Photomakers. It put together everything I had done in my career so far. We put on an art show for the kids that raised money for their school. Since then, I've embraced projects that allow me to do photo direction or lead internal brand projects.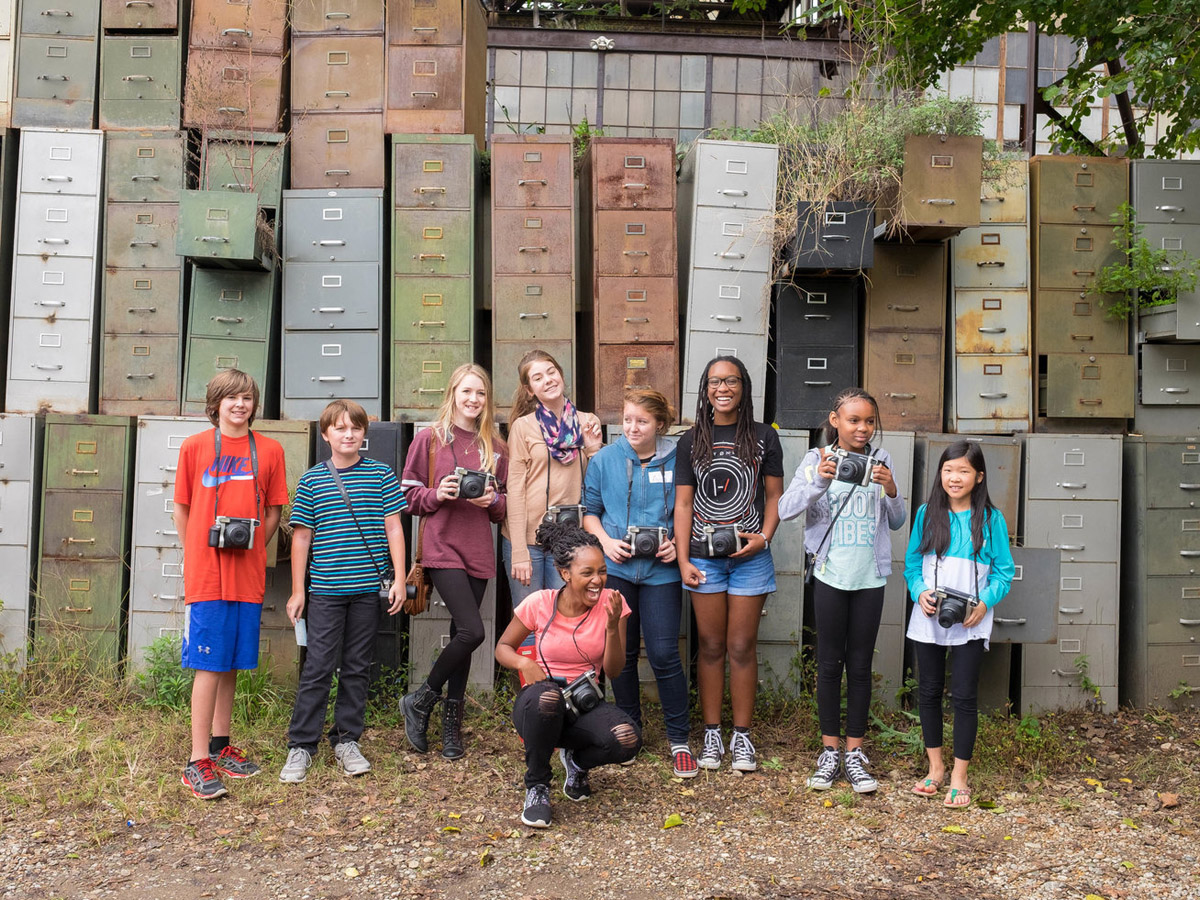 Is there a particular project that you're most excited about right now?
I'm deep in the most ambitious project I've ever embarked on. Making a print journal involving satirical writing, photography, and illustration. One skill I've tried to refine is my writing voice, and last year I wrote over 200 pieces. 15 of those ended up in this journal.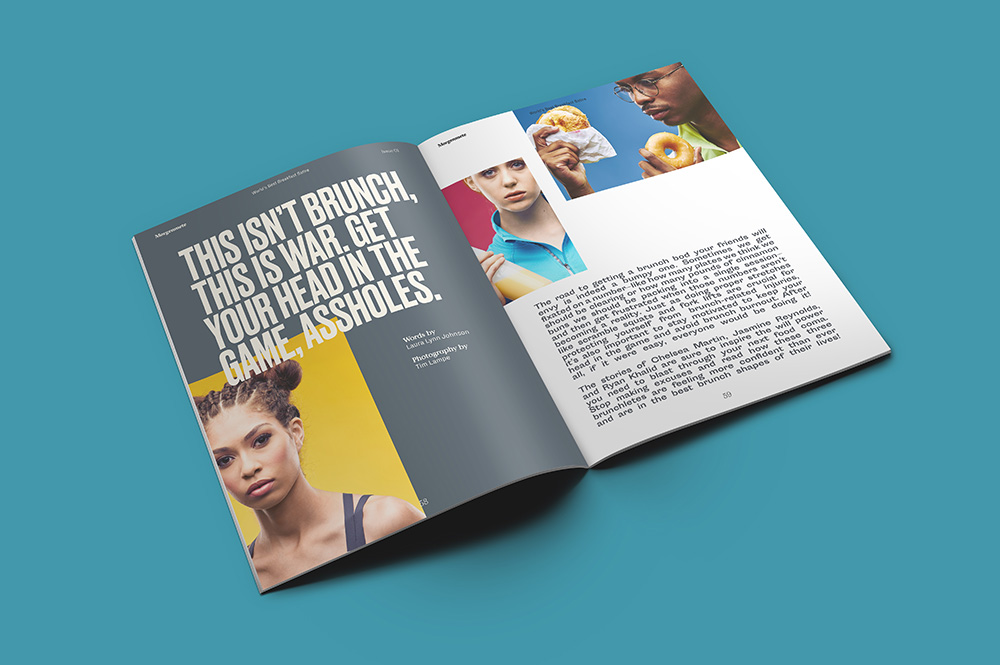 The print journal is titled 'Morgenmete', an old English word for 'Morning Meal'. Allowing this journal to play-up curated culture mags like Kinfolk and Cereal Mag.
I asked some of my favorite writers and artists to contribute to Morgenmete. After a long year working on the first issue, it's ready to go out in the world. I designed the layout, art directed the feature photography shoots, and will be featuring the written pieces of which I'm proudest. It's a product I've wanted to exist in the world just for my own interests, and I hope it resonates with others.
What does your creative process look like?
Each project has a different process, whether it be for a client or personal work, but generally I love to start by writing about it. If there are goals and a clear brief attached, it makes it easier to start.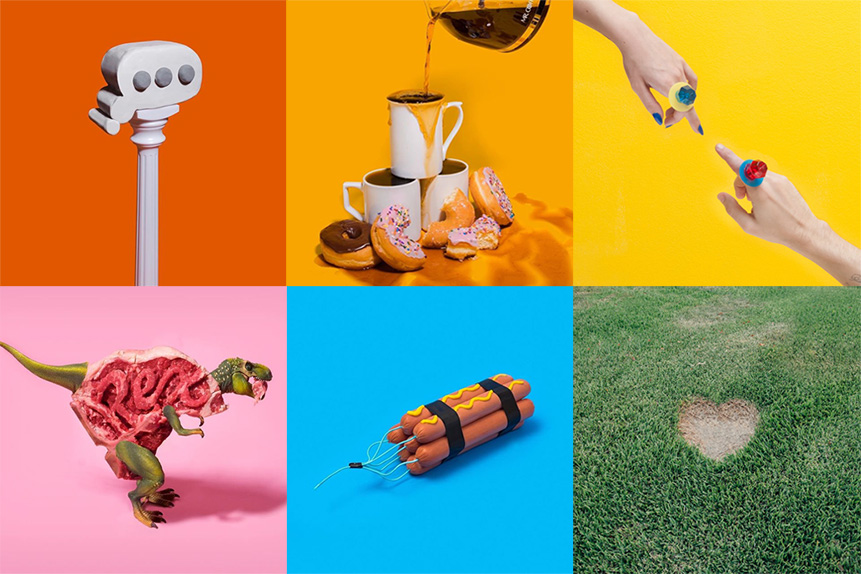 I write about what I'm hoping to achieve with the project, what's the story and where are the areas I can push this further than I think. I like to get to a few words that describe the project, or the feeling you want to create.
It's nice to have a document to consistently come back to as a guide, no matter what that looks like. If it's a creative concept photo shoot, I love to write a treatment or a story about what the series of photos can convey.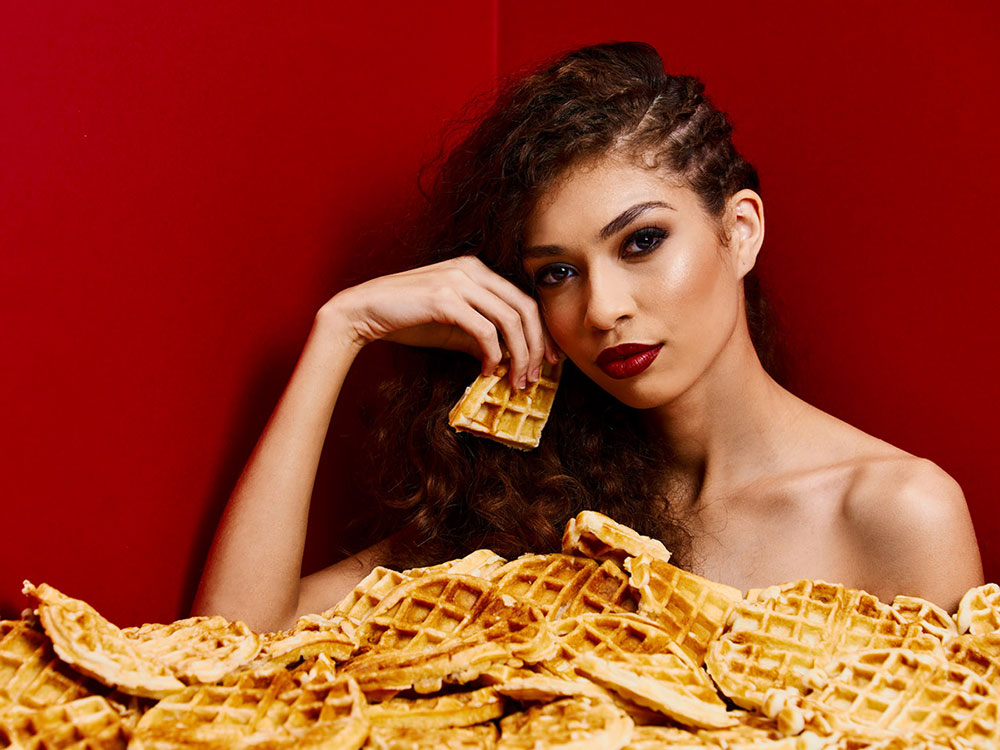 I consistently contribute to a monthly document of stupid ideas, so I have a bank of ideas and places to start. Sometimes one of those noodles of an idea works as a starting place for a story I'm looking to tell with a personal project or client project. After the ideation stage, I gather inspiration and storyboard, build out a timeline and resources I'll need.
…When I'm creating work, it's a messy process of problem-solving, compromises, and trying to find areas to explore my style in the final execution.
I often find myself editing while I'm creating, and have to be mindful to separate the editing process from creating freely.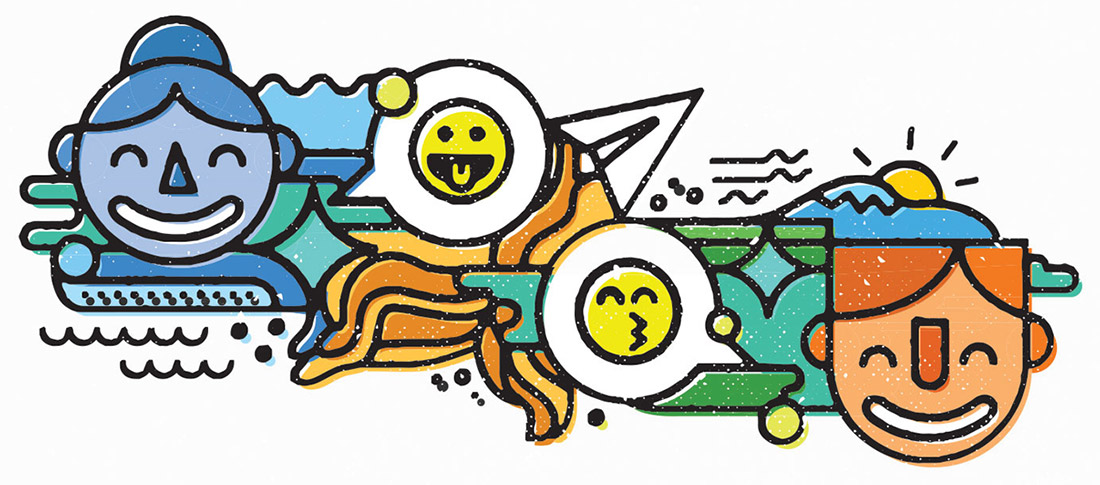 How does Dropmark fit into your workflow?
It's used throughout my process and has become an essential tool for what I do. It's the best place for me to compile inspiration, or put together various mood boards for clients.
For brand identity work, I can present separate mood boards in stacks to the client for different concepts. For photo direction work, I can have separate boards of looks for set design, hair/makeup, and styling. For working with internal brand teams, I can start boards for projects and open it up to their team to add their own inspirations too. When I'm looking for client feedback on photo work, I can upload selects and share with them, and then they can annotate on them.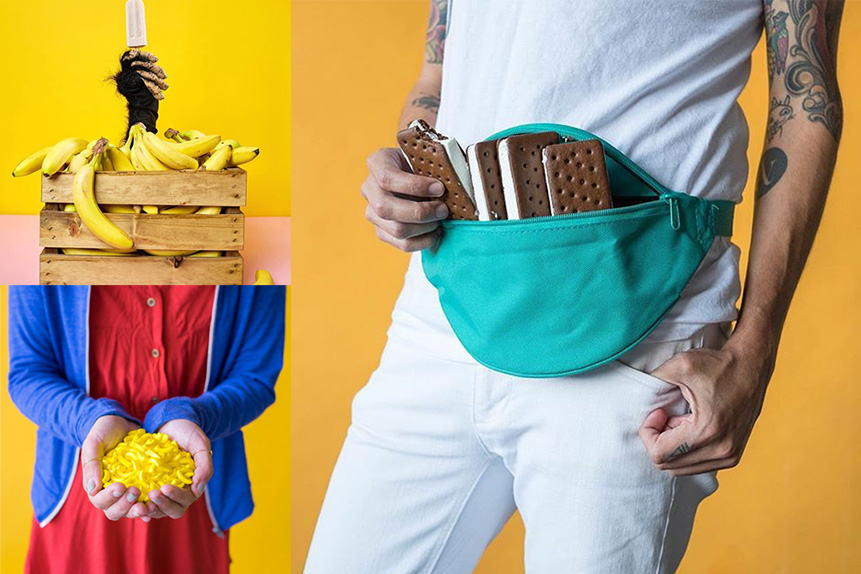 What's the most interesting thing you've Dropmarked lately?
A little while back I took a class with Andy J Miller, who records the Creative Pep Talk podcast. He had us put together boards for the following areas: Perfect work, Personal Brand, Personal Aesthetic, and Content. I go back and update these regularly, and my favorite is a set of images that I feel express my "personal brand". It's a mix of screenshots and memes that sum up my personal brand: http://veryclever.dropmark.com/361771/8512056
See more of Tim's work at timlampe.com and follow him on Twitter, Instagram, and Dribbble.