The New York Times bestseller Diary of a Wimpy Kid series follows Greg Heffley through the trials and tribulations of life in Middle School.
Wimpy Kid started life as an online webcomic sensation. Twelve books, four films, and one musical later Diary of a Wimpy Kid is a phenomenon shaping the landscape of children's literature. The Wimpy Kid series has an irreverent mischievous spirit to charm even the most reluctant younger reader.
The feedback from Wimpy Kid's global team about Dropmark made our hearts soar.
It's really great to have a gallery with approved materials and ideas from all around the globe - it's inspirational! Dropmark is a bit like a 'WK family album' that allows us to be constantly updated and in touch with all family members.
—Susana Paiva, Editor (Portugal)
We chatted with the Wimpy Kid team about bookstores, inspiration, and how their team uses Dropmark to get things done.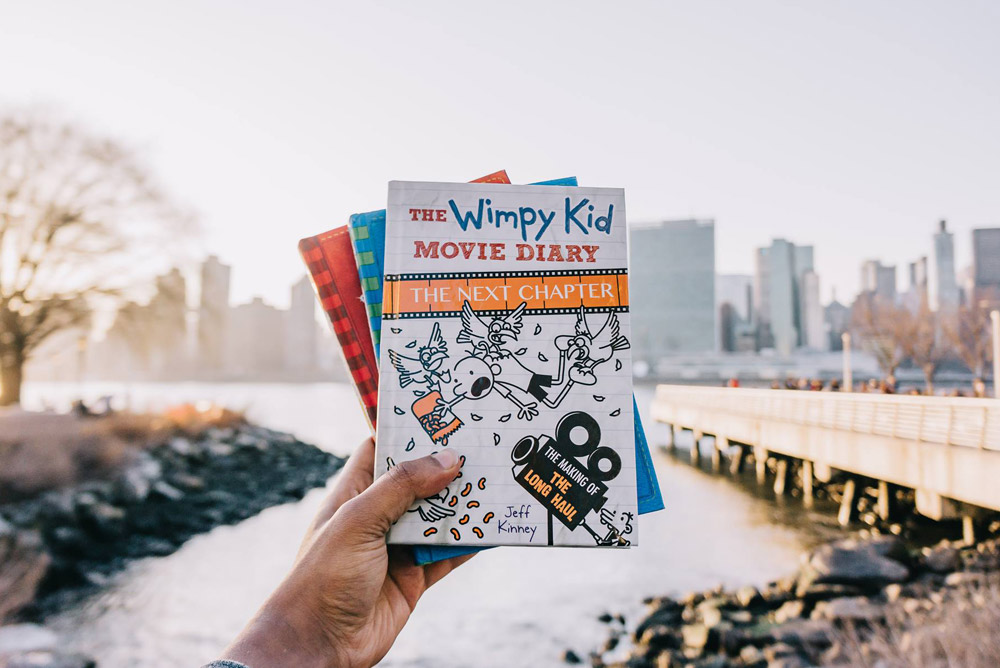 Can you tell us how Wimpy Kid became a global sensation?
The first Wimpy Kid book was published in 2007 after author, Jeff Kinney, had worked for years trying to get his work published. It began with a small print run only in the United States but very quickly, readers began to gravitate toward the unique format of these books, which are written like a journal with funny cartoons interspersed with the text.
As the years progressed, not only did middle school aged fans continue to identify with the stories and increase readership, more international publishing houses began to circulate the series in their markets throughout the globe.
Since the first publication in 2007, 12 books in the series have been released along with many ancillary books and products. Each year, we continue to add new publishers and languages throughout the globe, and the world continually becomes a bit more Wimpy! The 13th book in the series, The Meltdown, will be released on October 30.
What's it like working with your partners to reach so many young people?
The Wimpy Kid brand is translated in 56 languages in 66 different territories throughout the globe. Recently, Wimpy Kid just surpassed a massive milestone of more than 200 million copies of the books in print worldwide!
It is truly incredible to have such talented and dedicated partners throughout the globe. Each person working on the Wimpy Kid brand comes from a unique background and brings their areas of expertise to the table. The defining factor that keeps us all connected is that we are all engaged in the same mission: spreading the joy of reading to new generations of children. Knowing that we have global partners who are equally as passionate and committed to spreading the love of reading to even more kids is remarkable and helps keep us engaged and dedicated to the work we do each day.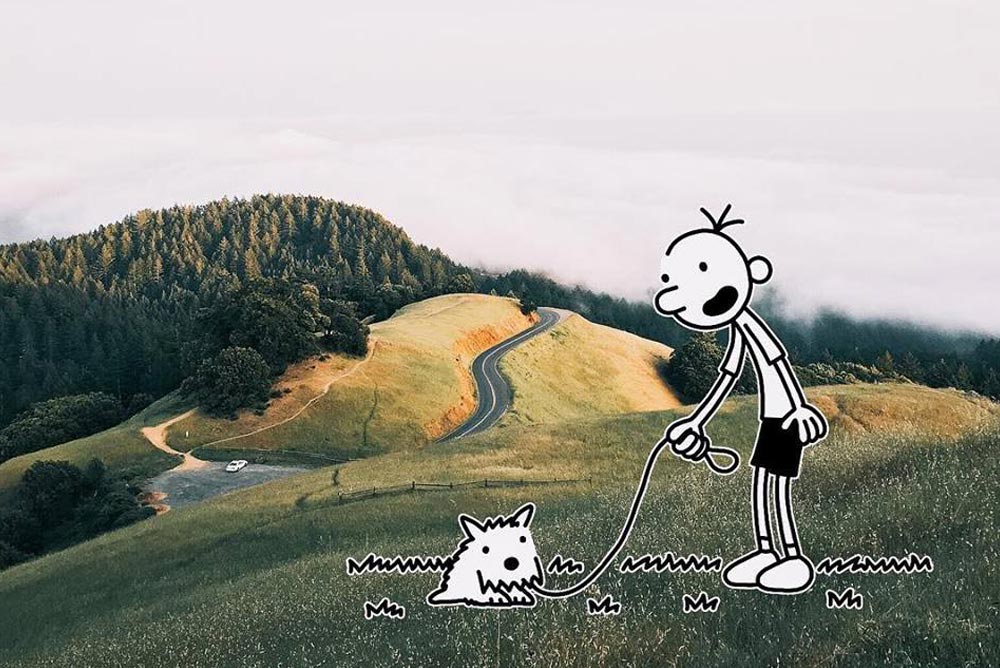 Wimpy Kid has such a distinctive style, how does design fit into your culture?
Design is an integral part of Wimpy Kid's culture. In fact, it is the key element that keeps our marketing and branding consistent throughout the globe. Since the books are published in many different languages, the overall design is the best means of brand recognition throughout the world.
We have worked with our publishing company, Abrams, here in the United States to create an overall style guide which serves as a visual reference tool for our international partners when it comes time for them to create book layouts and promotional materials. We work diligently with our partners to review all of these materials before they are released to ensure design consistency.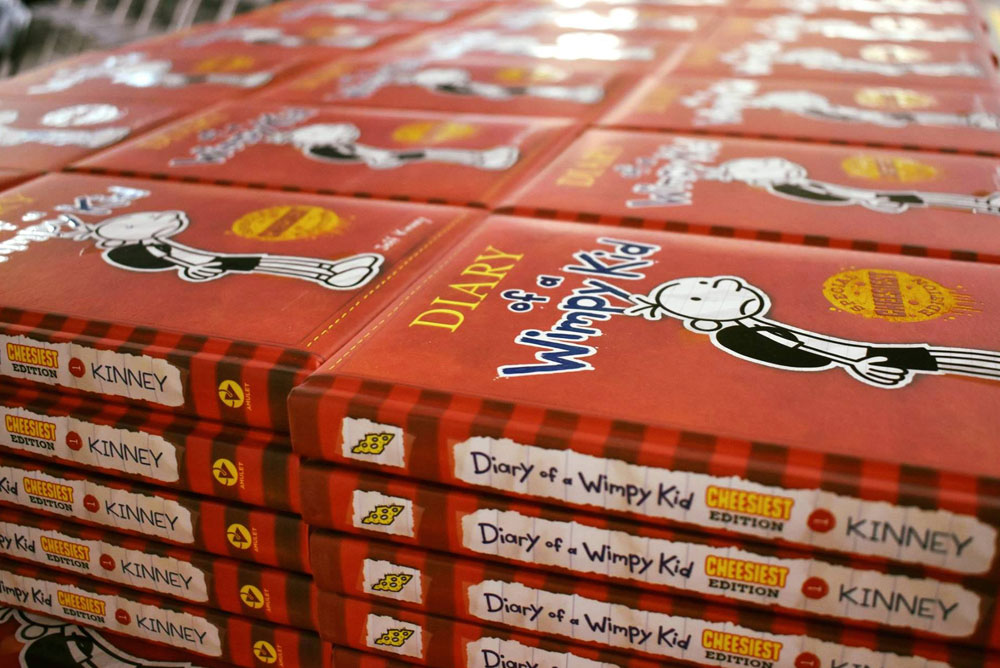 Dropmark is a very good tool to share data files and links online. It's easy to use and very clearly designed.
—Anja Girmscheid, Editorial Director Children´s Books (Germany)
What inspires your team?
Our international partners continue to inspire and impress our team. We always find it fascinating how a design or marketing concept can be reinterpreted in another market and subsequently implemented in other global markets.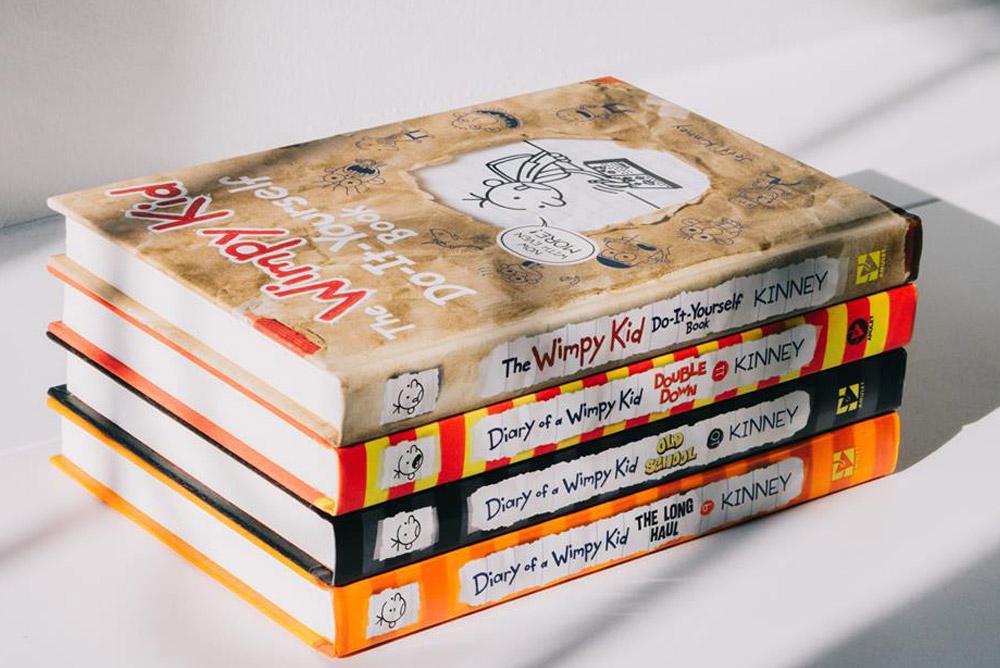 For instance, the most recently published book was called The Getaway and featured an airplane on the cover. In part of the book, the Heffley family loses their luggage. The marketing team from our Spanish publishing company, RBA, created a promotional luggage tag in the shape of an airplane that fans could use on their travels. In turn, several other global markets created similar luggage tags that were given out as gifts with book purchases or at events. This type of innovation and collaboration helps us to continually develop new ideas and expand possibilities for the brand.
In addition to our global publishers, the Wimpy Kid fans continue to keep us inspired. Each year we have more fans share stories and drawings with us explaining how Wimpy Kid has impacted their reading, writing and artistic creativity. It's tremendous to see the talent and feedback from young fans, particularly those who tell us that they want to become authors and illustrators as a result of this series.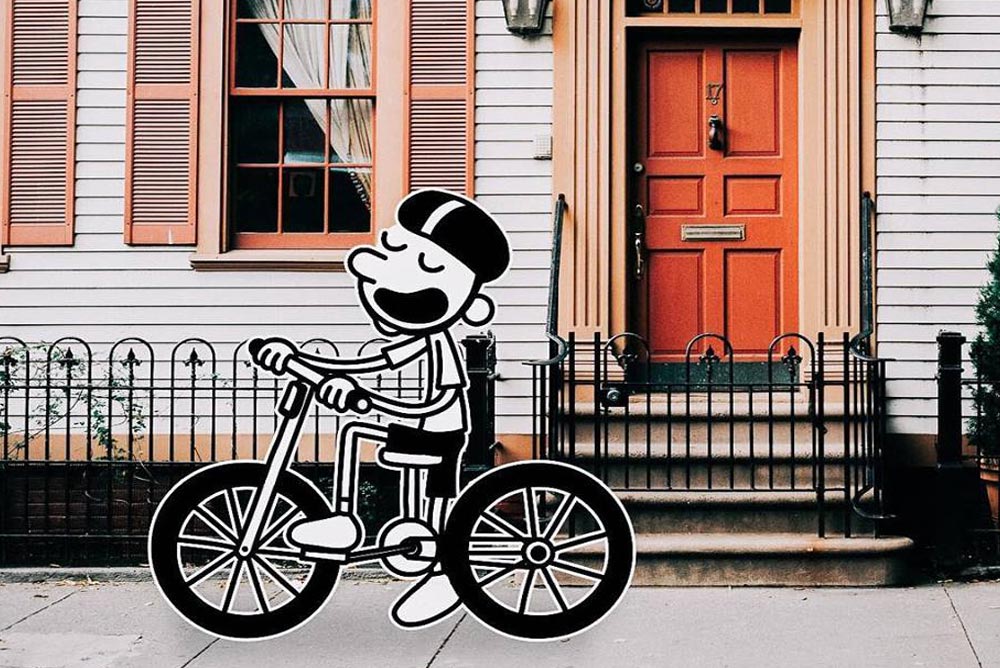 Bookstores are one of the best places on Earth, does your team have any favorites?
We agree. Bookstores are among the best places on Earth to establish new generations of readers and inspire creativity amongst its visitors.
Our team's favorite bookstore is one that is close to our hearts as we were heavily involved in its conceptual planning, design, and construction. An Unlikely Story is located in Plainville, MA and features reclaimed wood, a quaint cafe and magical books suspended from the ceiling. Conveniently, our Wimpy Kid office headquarters are located above the bookstore on the third floor of the building, so we get to visit every day.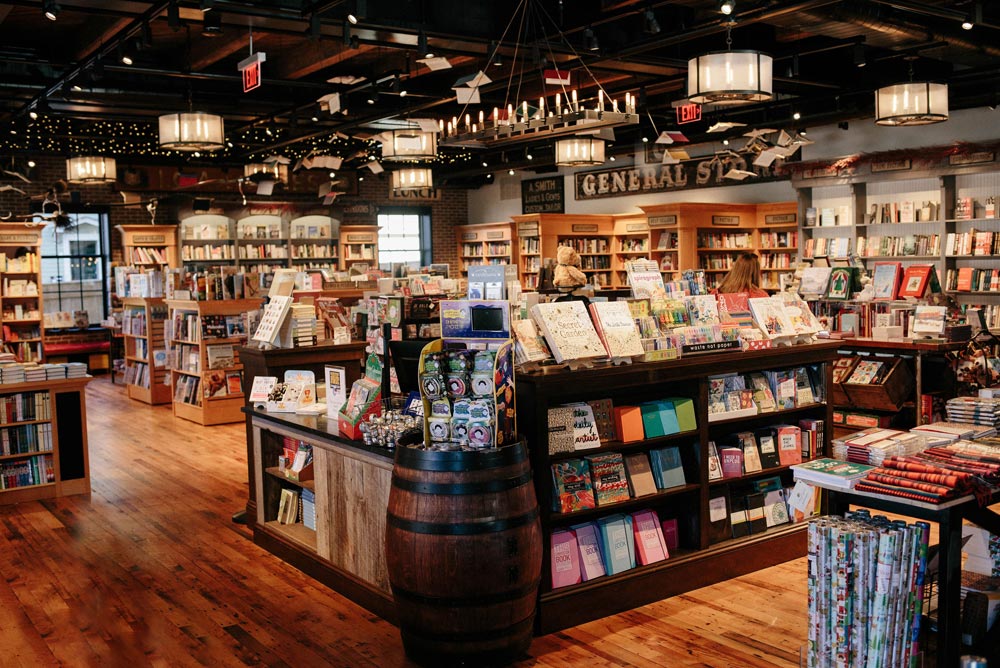 What is your team's creative process?
While Wimpy Kid has a very large network throughout the globe, our brand team itself is comprised of only three full-time employees (not including Jeff Kinney, the author of the series). The most important aspects of our creative process are collaboration and communication. In fact, the desks in our office are configured to face toward one another to physically help facilitate this creative process.
We all work closely with one another on a daily basis to ensure that we are operating efficiently and effectively together as a small team so that we are able to maintain our wider global networks in a productive manner. It is crucial to our team that we support the creativity of our global partners by an open forum of communication.
We are currently in the process of testing a pilot program using Amazon Echo Show, where our global partners can drop in for video conferences with us to chat about creative products they are working on. This helps to close the physical gap in the world to feel better creatively connected to our partners throughout the world.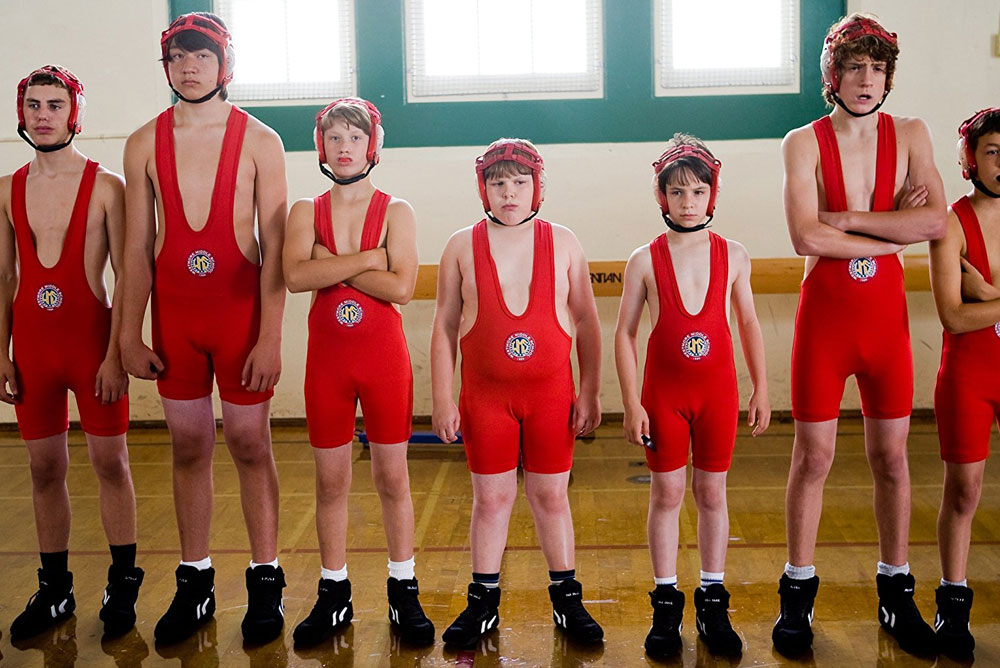 Alex Ferris, Zachary Gordon, and Robert Capron in Diary of a Wimpy Kid (2010 Film)
How does Dropmark fit into your workflow?
We use Dropmark primarily as a visual portal to inspire and collaborate with all of our global partners. We also use it as a means for maintaining helpful reference materials in one easily accessible location. Within our gallery, we have created several stacks that are organized by theme to make it as user-friendly as possible for our international colleagues.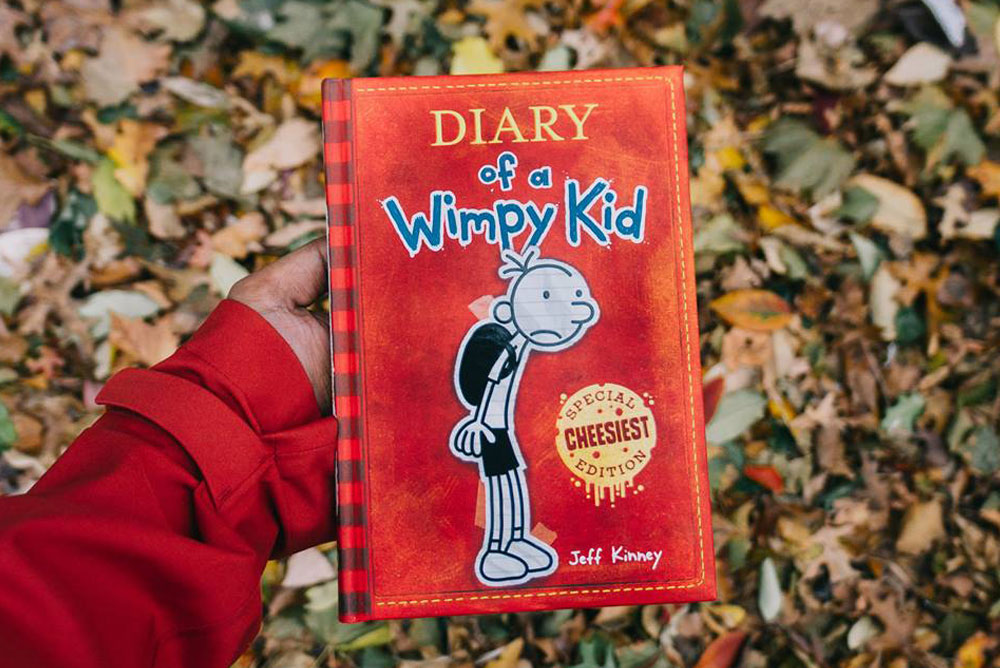 In visiting our gallery, our international publishers can view imagery and materials that have been created either by our team, our US publishing house, Abrams, or one of our international publishing partners. Each piece of content within our gallery has corresponding contact information for who is responsible for creating it. In this manner, we are connecting all of our colleagues throughout the world and encouraging them to work together to share materials and build relationships even further.
In addition to regularly checking in on the analytics of who has been utilizing our Dropmark gallery, we also consistently request feedback from our global partners to obtain information of what they would like to see added or amended on our Dropmark platform. We recently received input that our colleagues would like to see more video content uploaded to our gallery. We are actively working to add more videos that our global partners can utilize.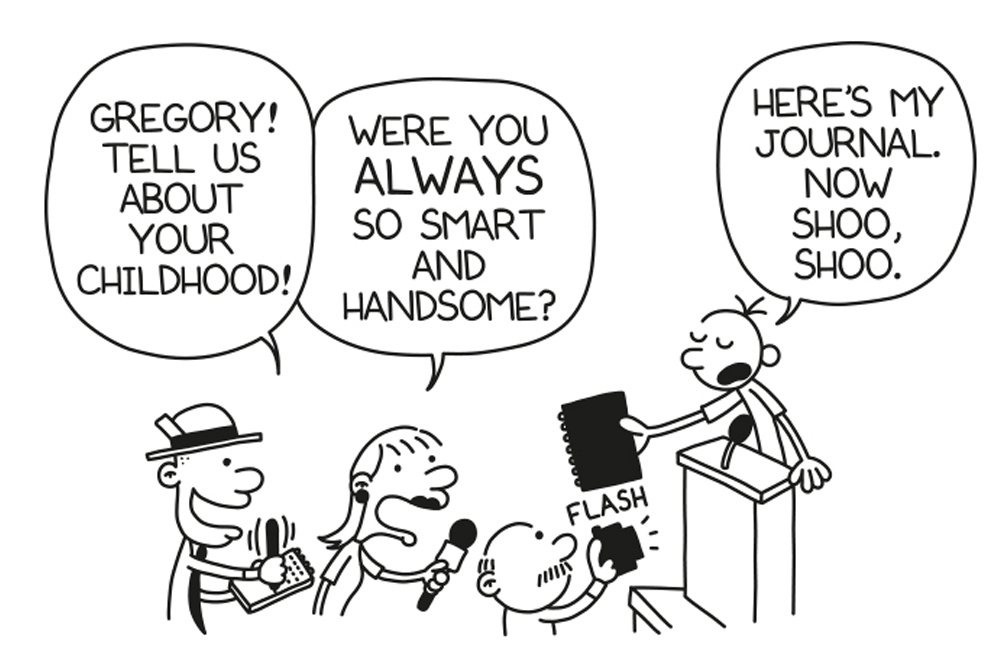 Dropmark is a very smart solution for asset and ideas sharing. Relatable, intuitive and the most important, completely visual. It has been a turning point in the way we communicate.
—Míriam Valenzuela Gargallo, Publisher (Spain)
What's the most exciting thing you've Dropmarked lately?
We just recently created a whole stack within our gallery that is dedicated to marketing materials and promotional videos for the upcoming book, The Meltdown, including the book's title font.
This is the first time our global partners have received materials in this fashion and this early in the year, so we are very hopeful that this will assist them in the marketing endeavors in their individual markets.
We cannot wait to see what our creative global team works up using this new gallery!
See more of Diary of a Wimpy Kid at wimpykid.com and follow them on Instagram, Facebook, and YouTube.