Sarah Hawkless has a flower farm in New Zealand and runs her own floristry business EMERDEN.
Sarah grows a dreamy meadow of flowers and handcrafts unique wild bouquets. She is obsessed with finding uncommon blooms to grow and is always trialing new varieties to add to her ever-growing collection. Sarah is the ultimate plant lady; we are obsessed with EMERDEN's Instagram which showcases Sarah's florals.
We chatted with Sarah about inspiration, feeling fear and still following the dream, and how she uses Dropmark to get things done.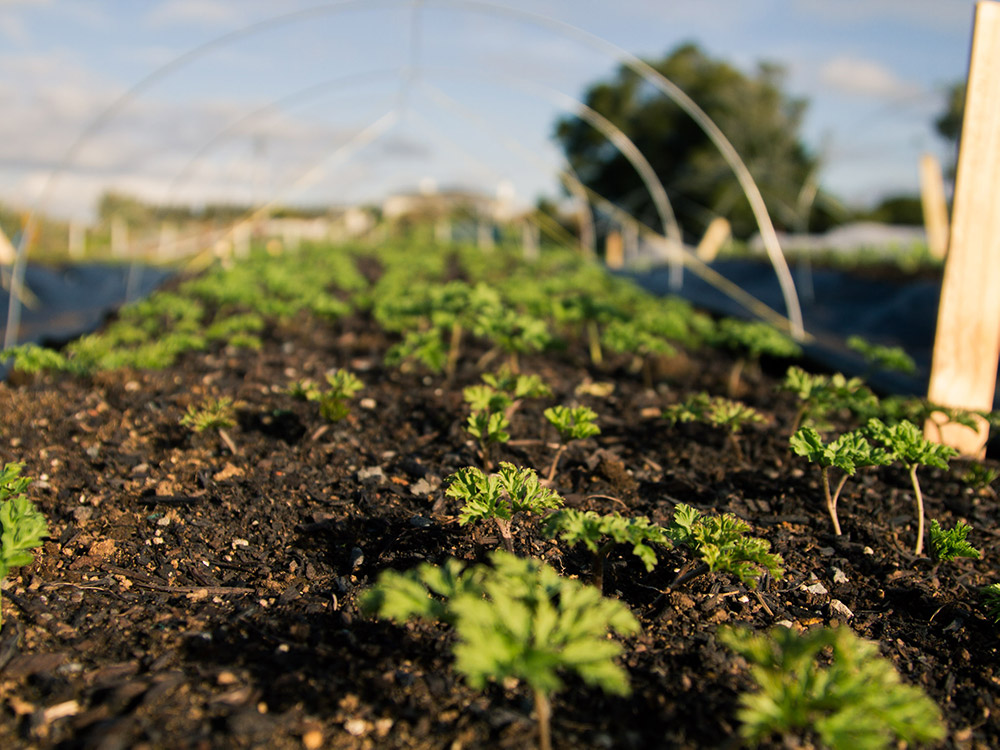 Can you tell me about EMERDEN and how you got to where you are now?
EMERDEN is a small flower farm + florist in Stratford, Taranaki in New Zealand. Like many other burgeoning small flower farmers throughout the country, and around the globe, is the exact opposite of the traditional flower growers which produce year-round in controlled greenhouse environments. I grow a wide range of seasonal flowers, mostly various annuals, with a few bulbs & tubers (like anemone, ranunculus, dahlia, etc.), and I just added a small garden rose patch this season.
I never grew up gardening so starting EMERDEN two years ago was not something I would have predicted. But it marries up so much of what I love and suits me almost perfectly. I originally studied graphic design but decided not to pursue it after graduating. I was lost for years not knowing what I wanted to do. In the meantime, I bought an old villa to renovate, where I quickly became obsessed with my gardens. I started with mostly vegetables, growing colorful, weird and wonderful things, and then I slowly began adding flowers in every spare space.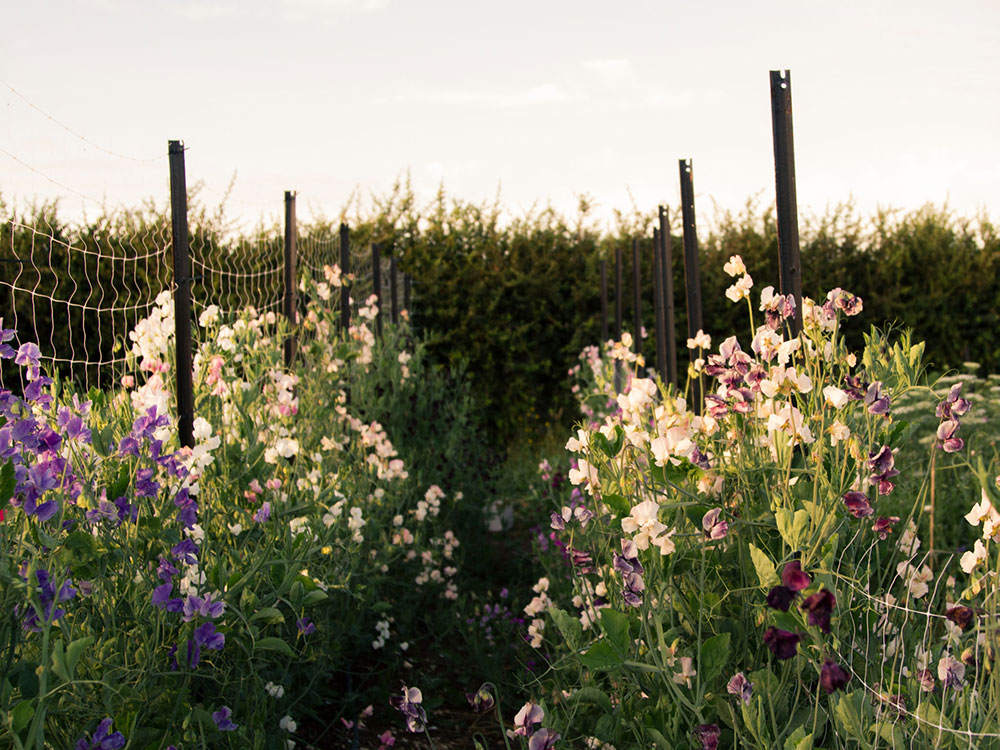 It was around this time that I first thought of growing commercially, and starting leaning towards flowers. Two years ago, I lost my job again when my bosses couldn't afford to keep me on, so I ended up moving back to hometown in Taumarunui for a job & lived with my grandparents for a year. To make the most of being back I hijacked a paddock off my parent's farm to keep growing and learning more about flowers, as I hadn't seen most them in person before then.
Just over a year ago I sold my villa and moved back to Stratford so I could set up EMERDEN full-time. I hijacked a different paddock off my parents and am going through another villa renovation. This coming season will be my second season here in Stratford. Most of the day to day farming and selling is just me, but I'm fortunate and grateful that my parents and grandparents have been so very supportive & helpful with the big jobs.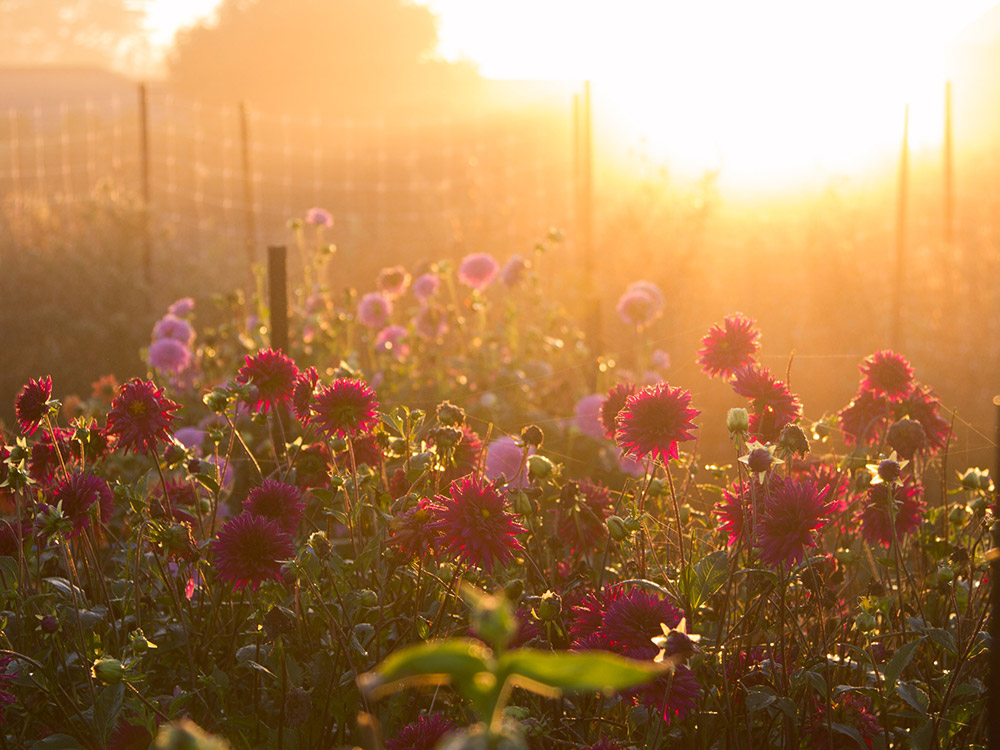 Were you always attracted to nature and flowers?
Probably, but I've only really been aware of it in the last few years. I grew up on a farm in Taumarunui, so I've always been surrounded by wide open rural spaces and loved the rugged hills and valleys of the area.
Long before I fell in love with flowers, my life goal was - and still is - to buy land and plant a woodland forest that I can live to enjoy it and see it mature. I fell in love with photographing flowers, before falling for the flowers themselves. Looking back at my old photos most of them were of flowers, the signs were there I didn't notice it till years later.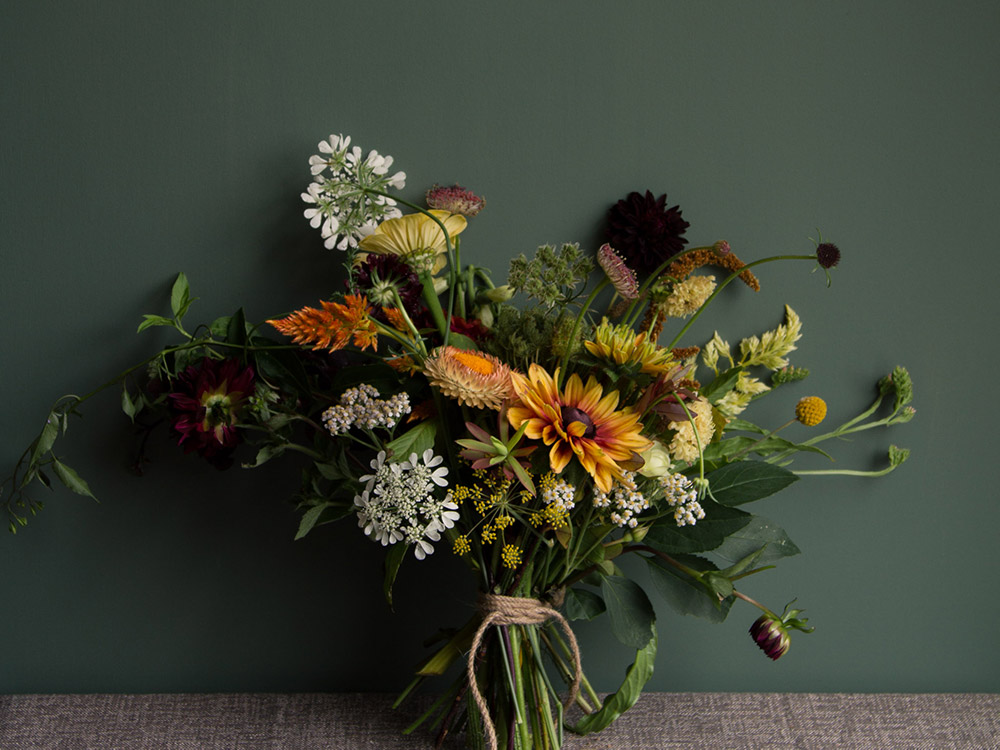 What inspires you?
Color. I think I've always been obsessed with finding the perfect colors and shades to translate meaning & feeling. I love doing that with flowers as their colors are so complex, ever-changing, with such a depth to them.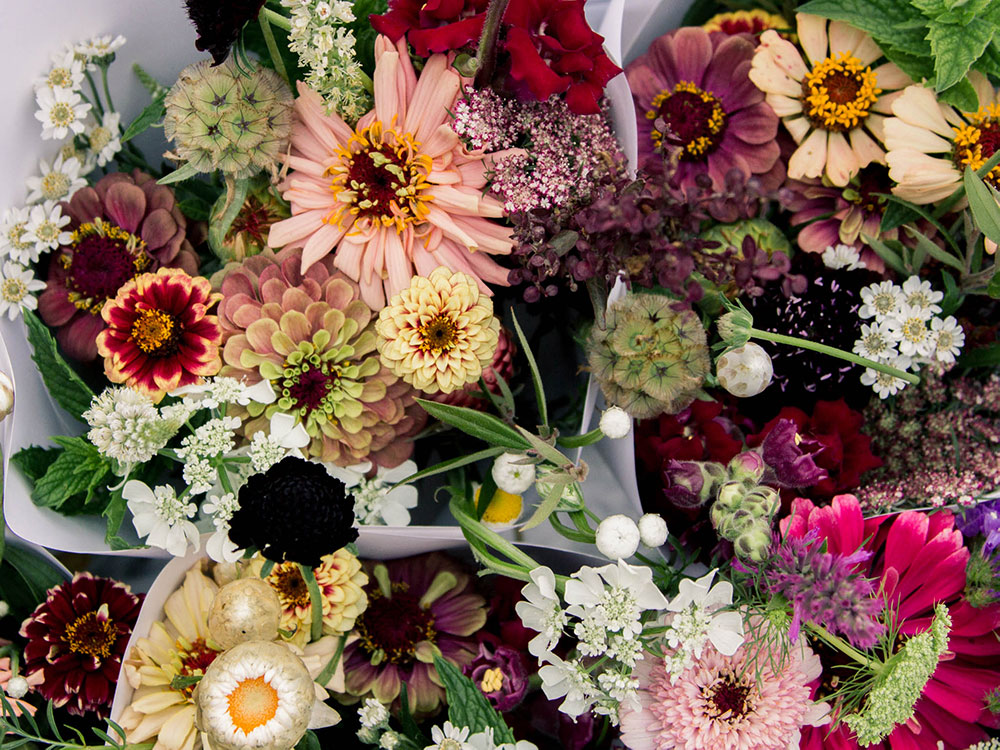 How does being in Taranaki impact you?
I've only lived here for four of the last five years, and it has without a doubt shaped the path I've taken. For years I was stuck working in low paying menial jobs I really didn't like. That was one of the key reasons why I was driven to start EMERDEN and try to create my own way.
It does seem that Taranaki, notably New Plymouth, is an exciting and inspiring place to be at the moment. There's a local food movement happening, and lots of high-quality growers and producers have popped up recently.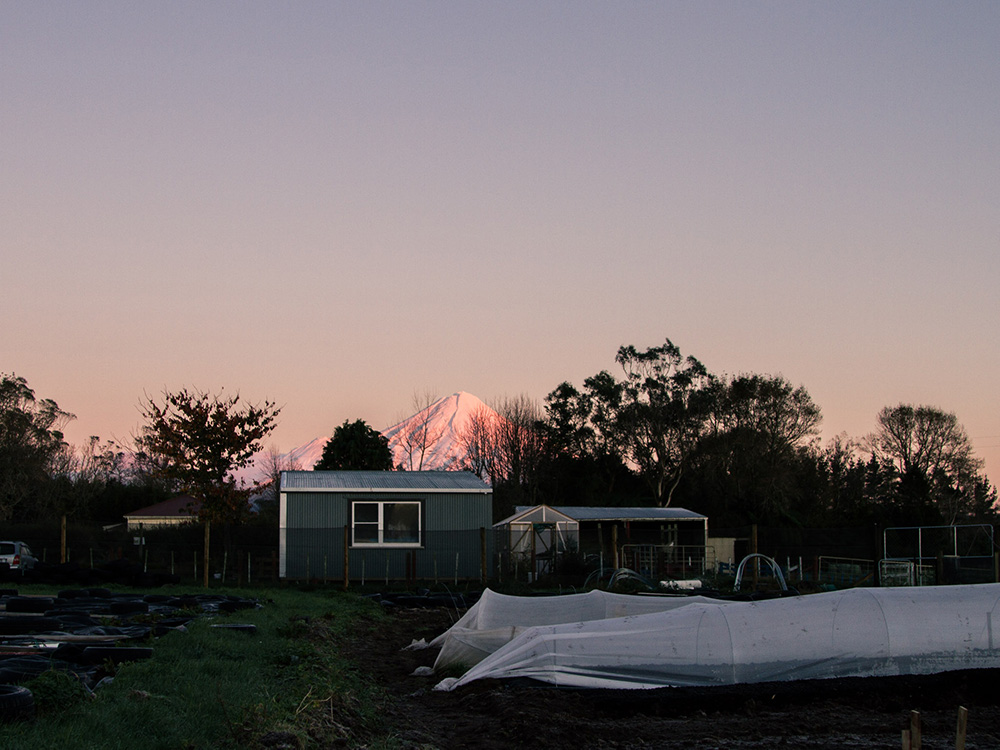 When was the last time you were afraid of making a work-related decision?
I second guess nearly every decision, so much has to be decided so many months before anything blooms and you know if it was a success or not. But the most significant decision lately that still scares me a lot is deciding to continue, follow the demand and grow more.
Last season was a bit of nightmare. I was epically late setting up, completely missed Spring, and then it was Christmas. I had about three weeks where things went really well in January; then two ex-cyclones howled through two weeks apart in February - which is peak season. That combined with disease and insect pressure, and lack of succession plantings my season was virtually over before it started.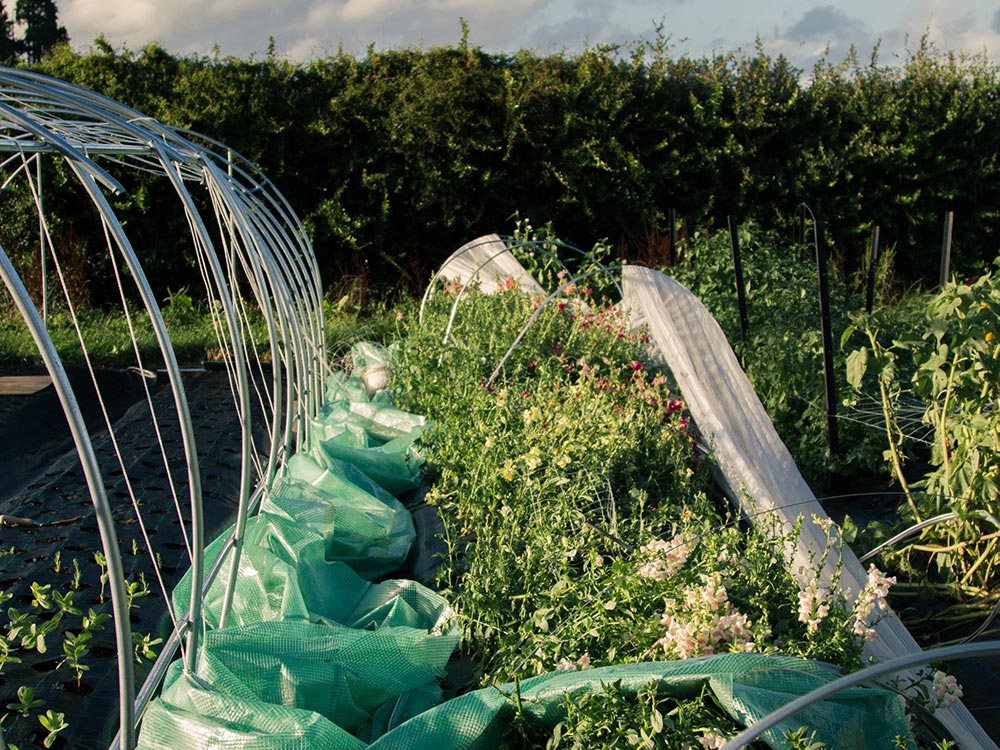 After all of that, I lost the 'dream' and was so close to quitting. Not knowing what else to do, I kept on going and slowly over Autumn I've felt the 'dream' return. My dream is to focus more on selling bouquets directly to customers, but that side of the business is going to take a lot longer to set up than I imagined.
Instead, there has been a massive demand by local florists, and without approaching anyone, I've ended up selling to them. Deciding to follow that demand scares me as I'll have to grow on a much larger scale than if I was just growing for my own use. Also, as much as I love flowers, I'm not necessarily madly in love with farming on that scale. I am fairly sure I'll have to hire help to manage it all when it's peak season, which is all very daunting and scary. But scared and all, I've decided to follow the demand, give it a go and see where it goes.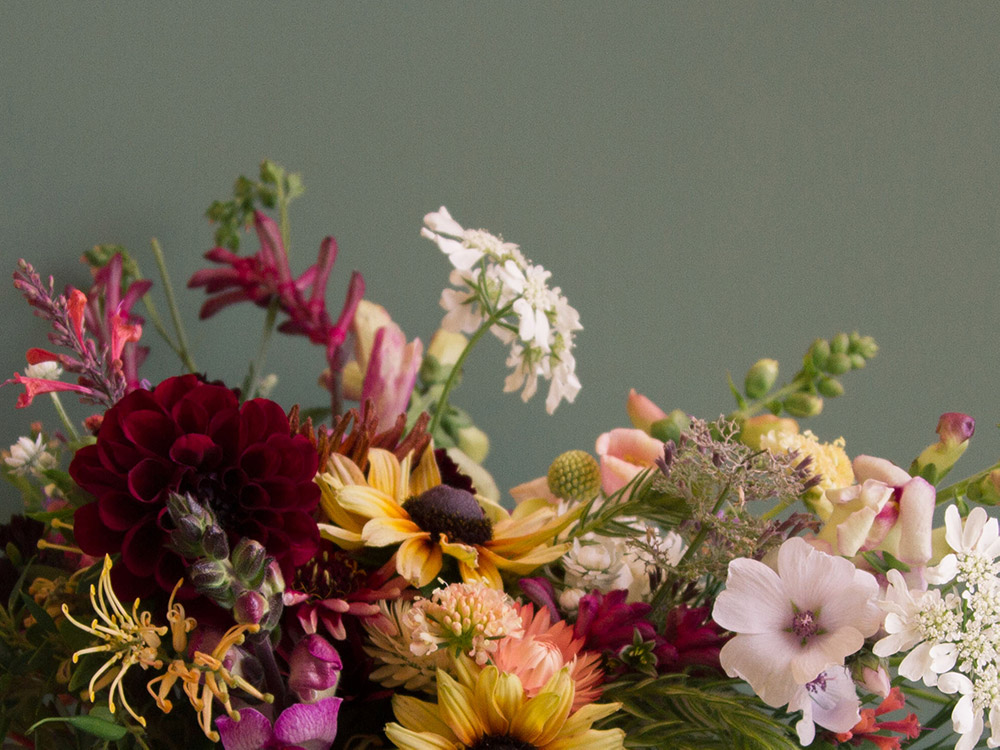 What does your creative process look like?
In the last few years I've discovered I'm not nearly as logical as I thought I was, I hate feeling boxed in by recipes or rules, I love to make it up as I go, fudge the recipe a bit and trust my intuition. That's part of why I love working with flowers; there are no rules, it's complete creative freedom.
I love surveying the day's harvest and let myself be inspired by what's available at that moment. To have those moments of intuitive inspiration, a lot of planning goes into deciding what, how much and when to grow everything. I know what colors and textures I'm drawn to. I'm a sucker for anything remotely peach, apricot, and salmon. I always plant a variety of those colors, so there are interesting combinations to be discovered in those palettes. I do a lot of planning and laying the groundwork months in advance so I can ignore the plan and make it up in the moment.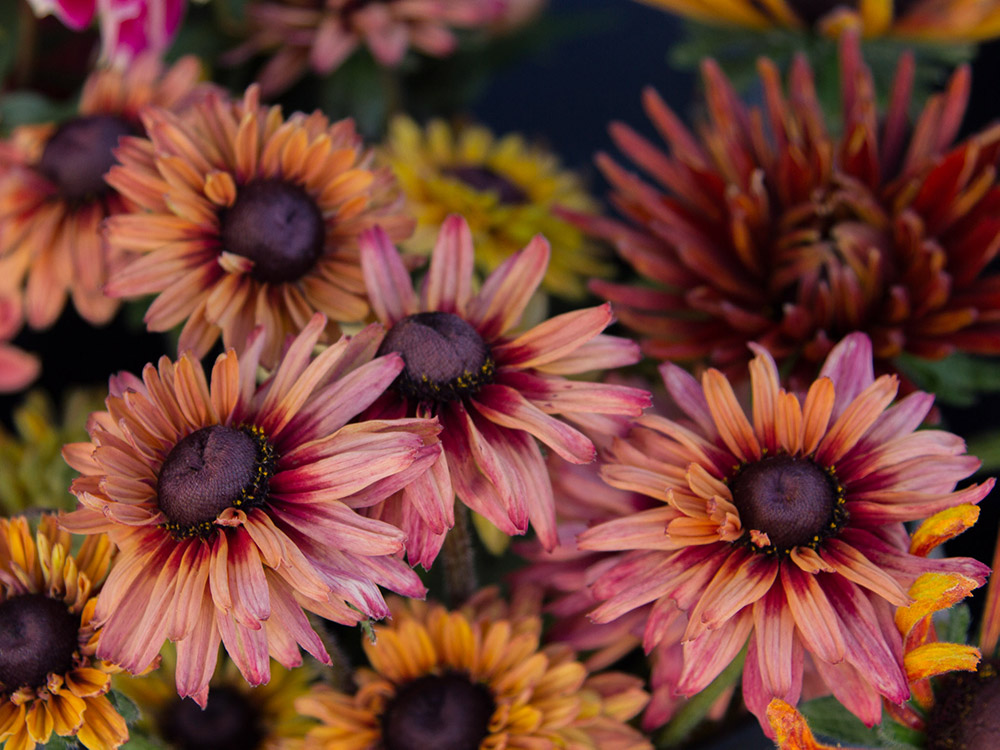 How does Dropmark fit into your workflow?
I use Dropmark mostly to help plan what to grow and what order - primarily bulbs, tulips, dahlias, and roses. There are so many varieties available; it's invaluable to pull together images of everything I'm thinking of ordering. I then rearrange, tag & stack my favorites, dwindling down the very long wishlists to something I have actually space for, and has the right balance of colors & forms.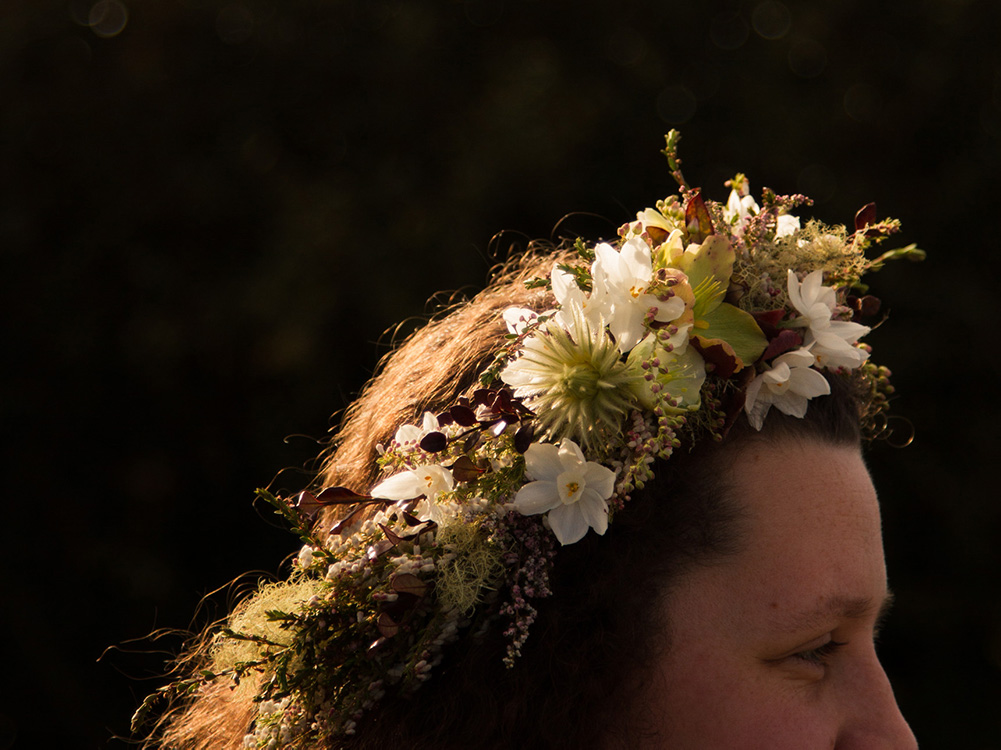 I want to focus a bit more on wedding florals next season, so I've also started putting together some ideas, colors, and flowers for what could be blooming at the same time. This helps me make sure that I'm not leaving any obvious gaps in my plantings for potential future photoshoots.
What's the most interesting thing you've Dropmarked recently?
At the moment it's all about dahlia orders, so I've been Dropmarking lots of glorious dahlias as I add to my orders.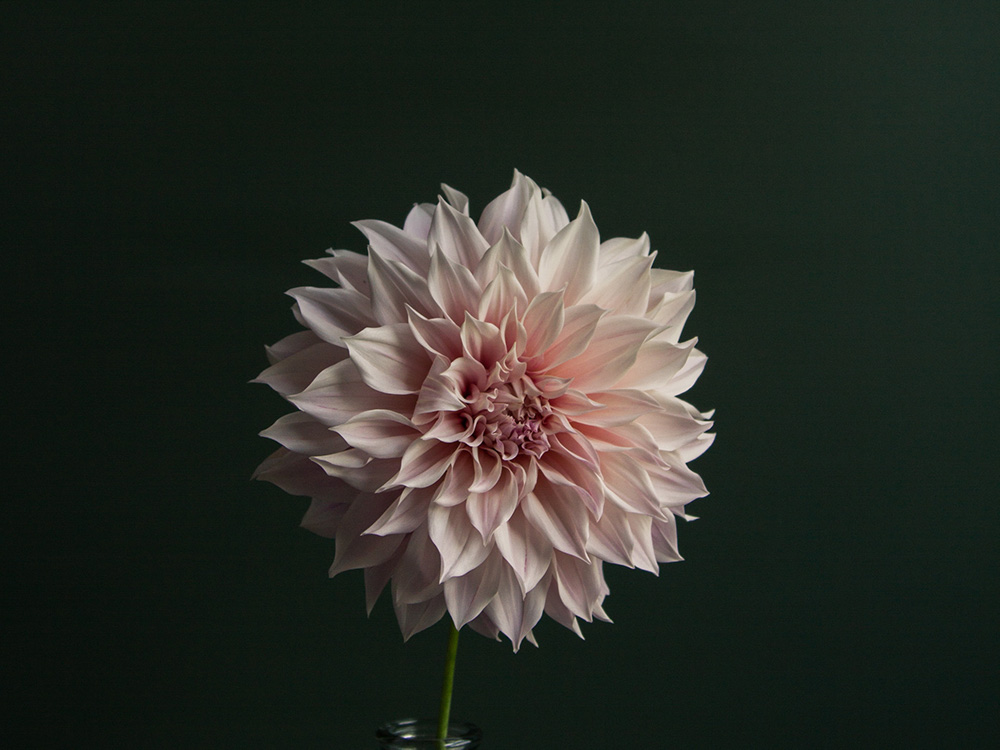 See more of about Emerden at emerden.com & follow on Instagram and Facebook.