You use Dropmark to collect, organize, share, and collaborate. Whether that's on your own, with a team, or with clients, now we've made it easier to keep up with it all.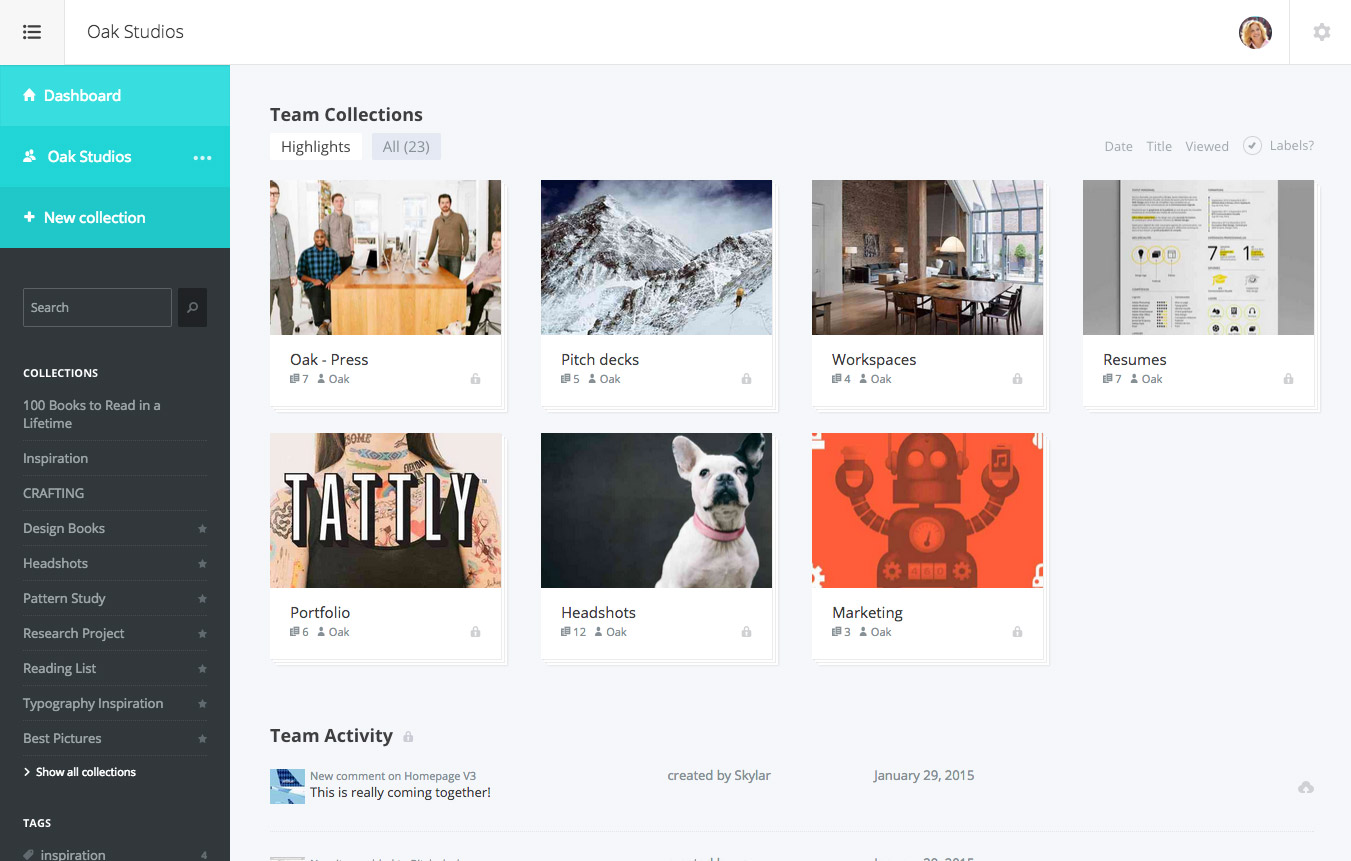 Your new dashboard gives you access to everything in one place.
Personal and team context
Tap the Dashboard and Team buttons in the sidebar to toggle between your personal and team dashboards. You'll find everything you have access to on your personal dashboard, while your team dashboard filters only team-specific content. If you're on multiple teams, tap the ··· icon next to your team name to change context and view what's relevant.
Collections
Front and center are your collections. Highlight your most important collections and Dropmark will bring these to the forefront, giving you focus. You can always access your full list of collections using the All tab. In the sidebar you also have quick access to your 10 most recently viewed collections.
Tags and search
Also in the sidebar is the new global search and a list of your most frequently used tags across all collections. If you know what you're looking for, use this to jump directly to it.
Activity feed
What is everyone working on? What was that link I saw the other day? What did the client say? Now you don't have to ask. Keep up with all your personal and team activity on your new dashboard, located right underneath your collections. The activity feed aggregates new items, collections, invites, and comments from all your collections.
Tip: You can also access your Dropmark activity from the comfort of your desktop with the free Mac app Feeds or your favorite RSS reader.