Every Dropmark collection is unique. Whether you add videos, images, bookmarks, text, files, or any combination, we think your collection should be easy to navigate, feel organized, and look beautiful.
To help make your content shine, we've introduced some advanced view modes to better fit your needs: square, shelf, flow, and list. In addition, you can choose to hide labels (sometimes visuals can say it all), drag to re-order your items, or sort by date, title, and kind. These settings are visible at the top of your collection, and are available now for Pro and Team users.
Here's a quick look at these 4 view modes:
1. Square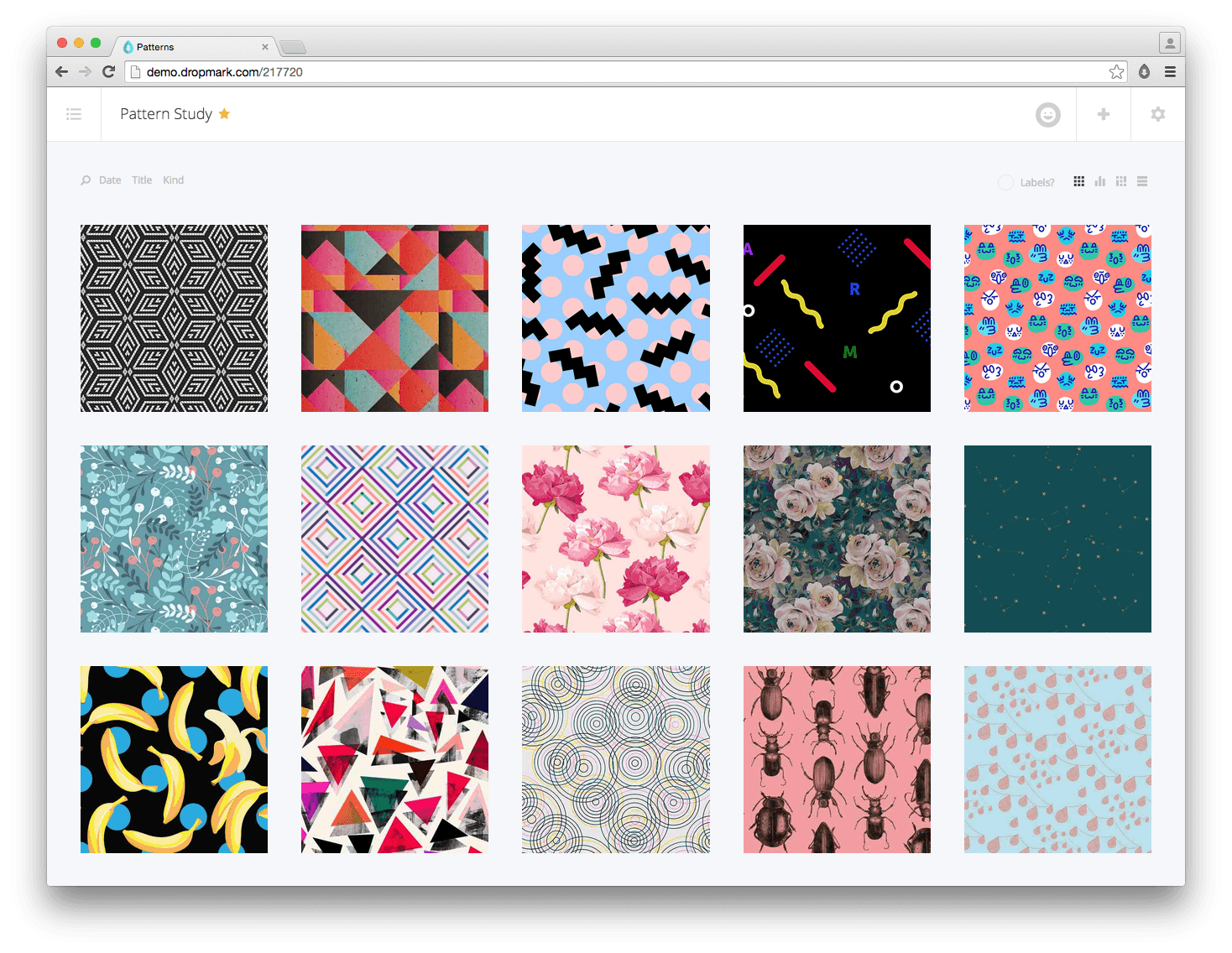 You might recognize Square, our default view mode. Ideal for the grid-obssessed, items are cropped to clean and tidy squares. See your content on an level playing field (regardless of type), and drag to re-order your collection with ease. For the visually inclined, toggle labels off and let the thumbnails stand out. See an example: Pattern Study.
2. Shelf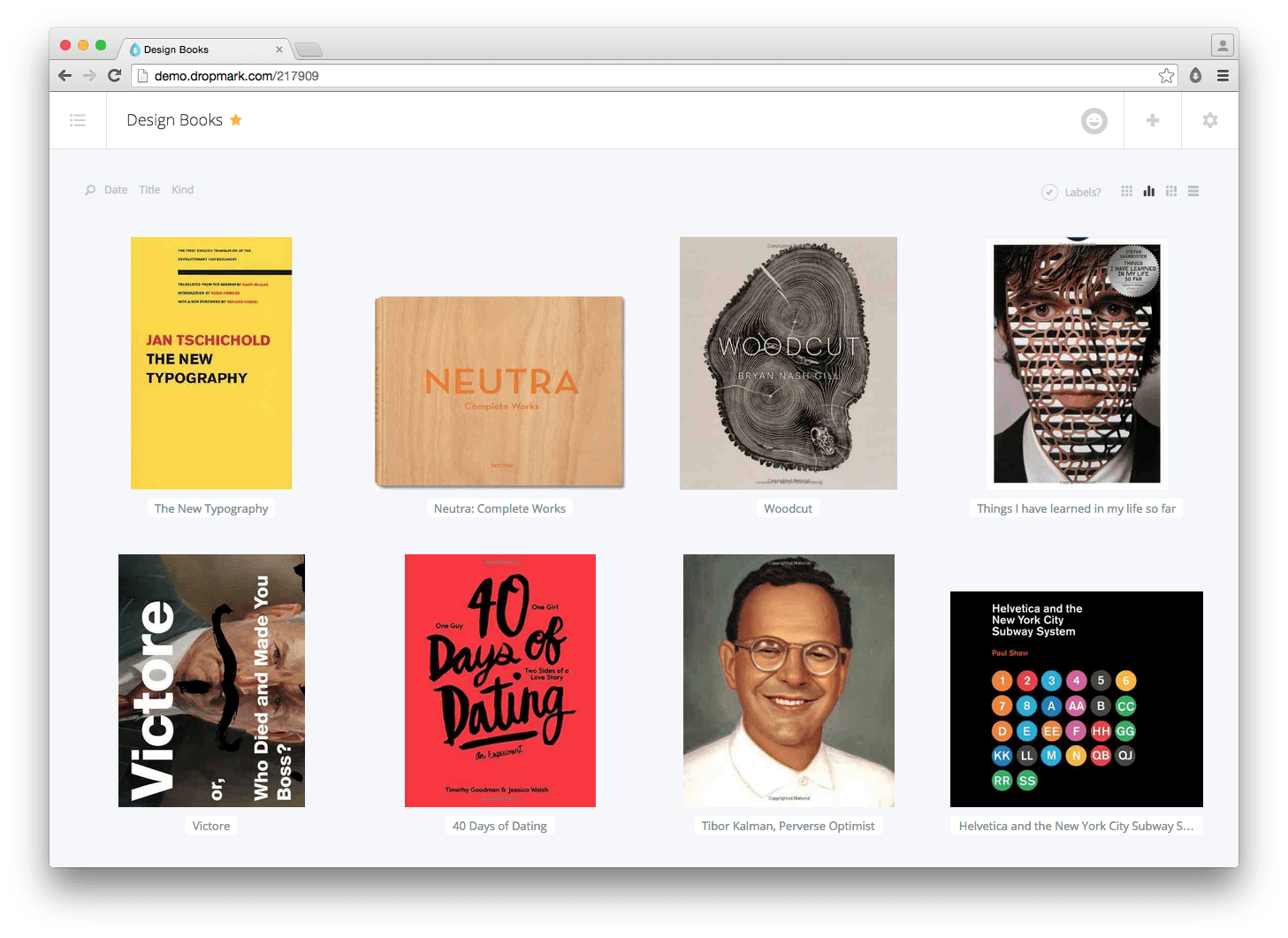 Shelf mode shows items in their natural aspect ratio. Great for photography where landscape/portrait orientation is important, editorial and design mockups, and for celebrating variation among your items. See an example: Design Books or Research Project.
3. Flow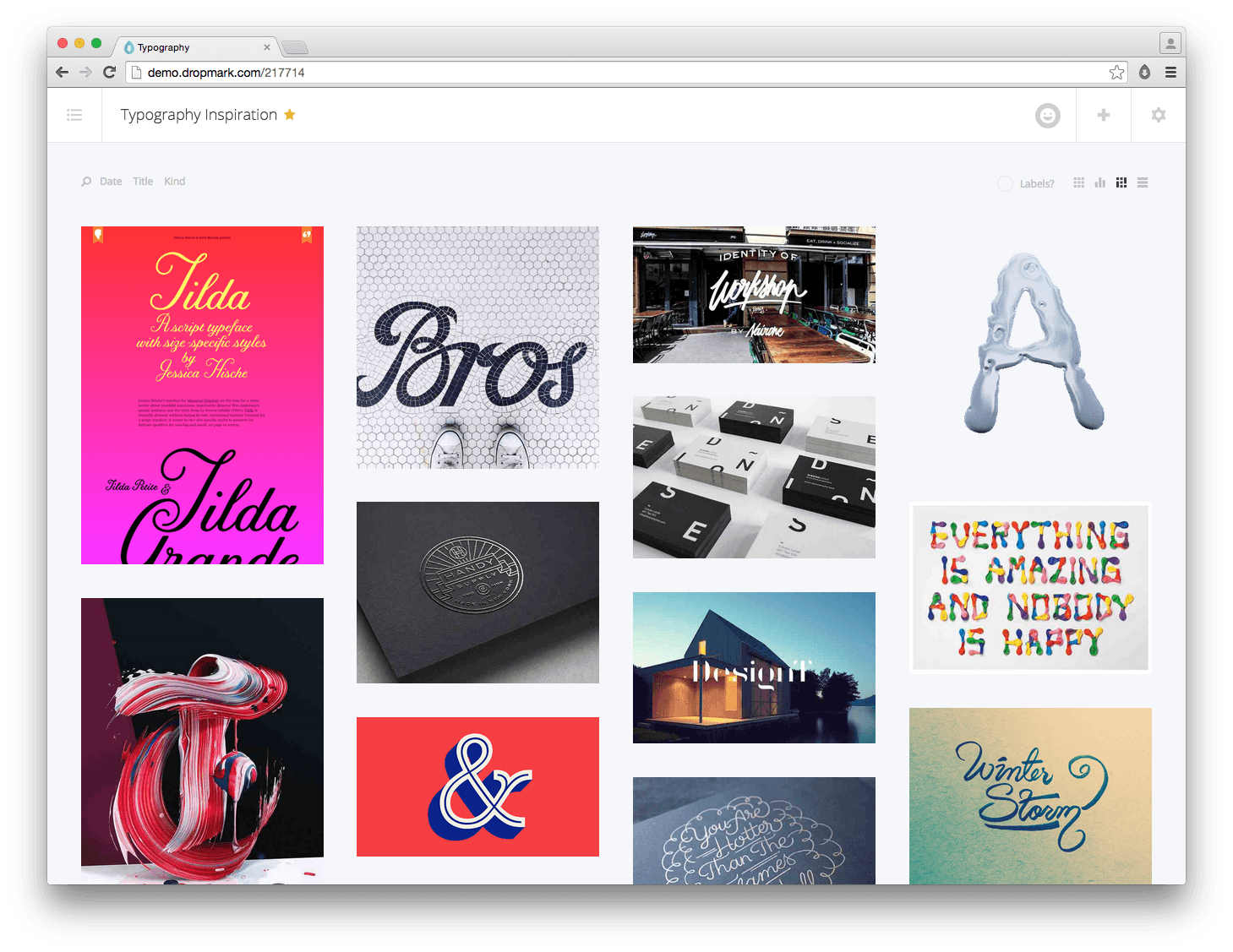 Flow assembles your items together like a jigsaw puzzle. Sometimes referred to as "masonry" layout, this view is a nice way to view mood boards or content streams where strict order is not neccesarily important. See an example: Typography Inspiration.
4. List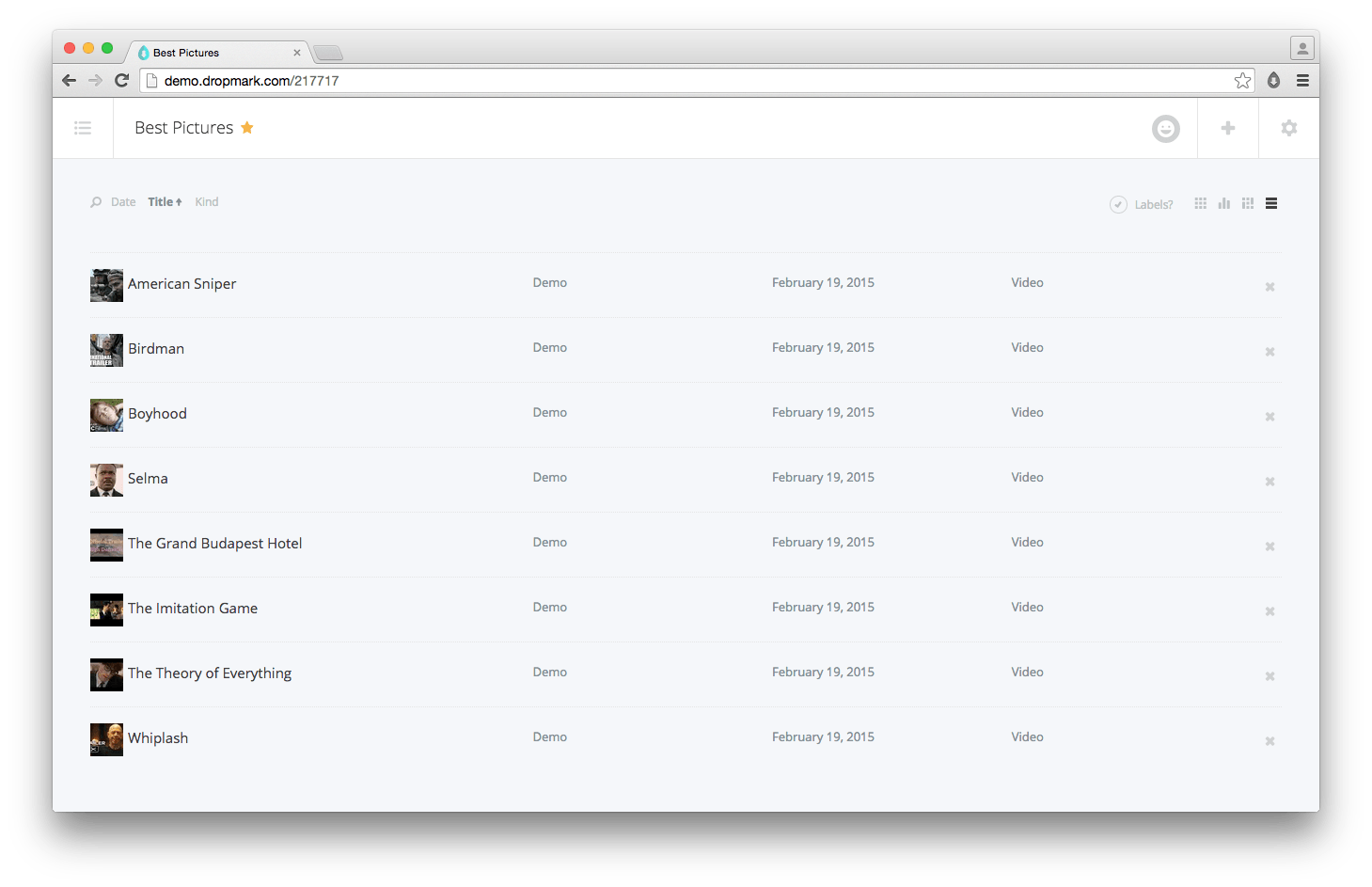 For power users or when thumbnails aren't a priority, List mode gives you a quick and simple way to scan your items at a glance. Useful information is surfaced (including who, what, and when the item was created), making it a great fit for alphabetical and date sorting. Ideal for bookmarks, files, and list making. See an example: Best Pictures or Reading List.
Pro tip: Alternate between these view modes using keyboard shortcuts. Tap 1 through 4 and choose the option that suits your content best.
Not already Pro? Give these new options a spin with our free 14 day trial.