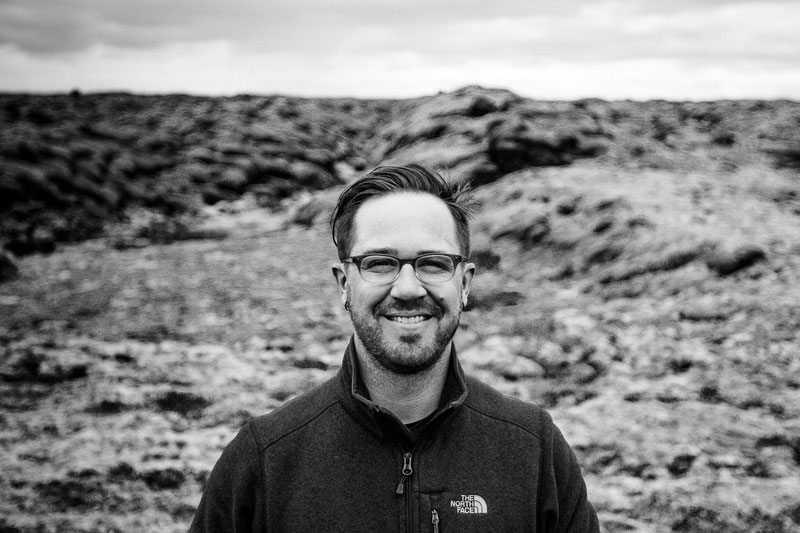 As a freelance design director and creative tradesman, Sean O'Brien combines the rigor of design thinking with a blue collar work ethic. Having spent 12 years working for agencies big and small on the West Coast, Sean now calls Minneapolis home.
We caught up with Sean to find out what inspires him, balancing life as a freelancer, and how he uses Dropmark to keep up with his clients remotely.
What inspires you?
I guess, not unlike most creative people, inspiration is found everywhere. I think we tend to be more observational and sensitive to our environment — our senses pick up on things that might be like wallpaper to others. As a designer typography, texture, and color are constant triggers — as a photographer light, gesture, and form are constant triggers. At a root level, my wife and I love to travel and eat, so there's a constant desire to explore our local region, the country, and outside the country. We love a good road trip, and I do a fair amount of solo travel on my motorcycle every year. Motorcycles are a huge part of my life. The people and culture are constant sources of inspiration. I'm also a highly functional podcast addict and find a lot of inspiration from a variety of shows that touch on many different subjects.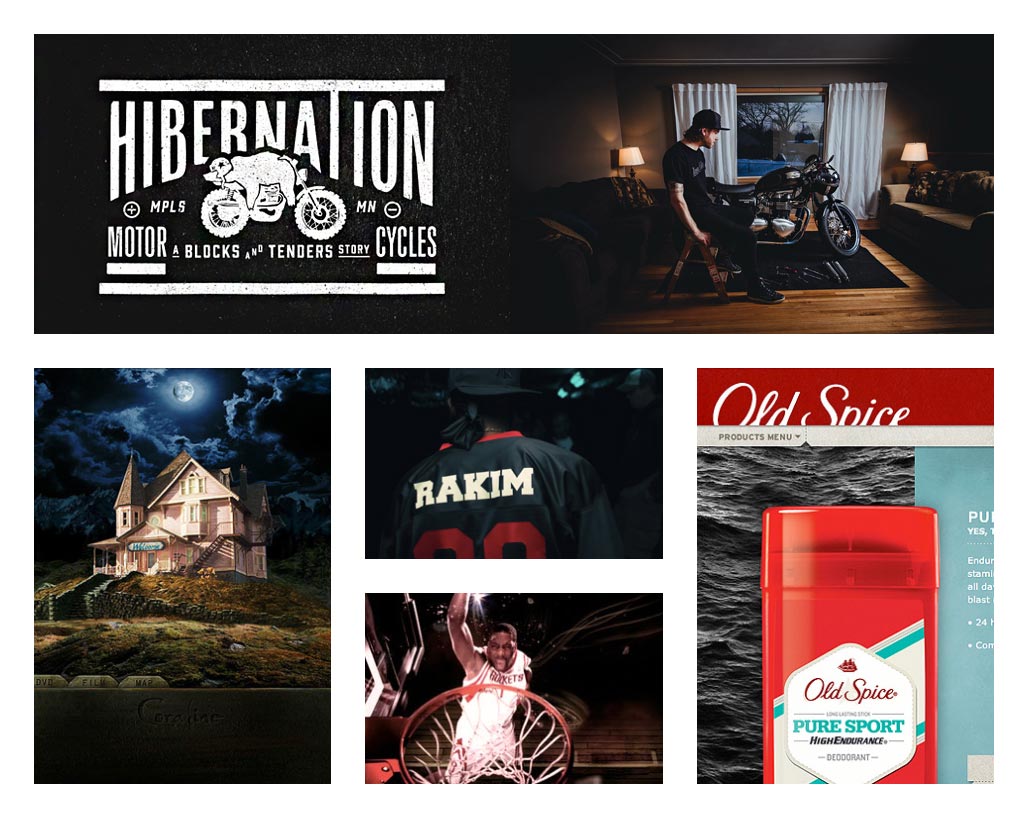 Selection of work by Sean O'Brien
How has your move to Minneapolis influenced your creativity?
That's a good question. Most importantly it has afforded me the opportunity to go freelance and have time and space to make personal work. Life in San Francisco was so aggressive — after the all consuming demands and pressures of the advertising industry you just want to go home, cook some food and go for a ride on the weekend. There wasn't much space for personal work. It's also great to be around humble hard working blue collar folks. Again it goes back to my motorcycle family, it's a really active community of makers with less ego and live by a very strong "do more, talk less" modus operandi that's really infectious.
As a freelancer, what does a typical day look like for you?
Ha! Well, it's very unpredictable. If I'm booked on a real burner it can be 15+ hour days without showering, changing clothes, or leaving the house. Other days it's a healthy balance of dividing up my day between a few jobs, walking the dogs in the woods, taking care of our chickens, spending an hour at the gym, and making dinner with my wife. It's pretty cool to be able to live in a small city in the middle of the country and in one day work with folks here in Minneapolis, down in Chicago, out in San Francisco, New York, and Boston. Dropmark has become a huge part of my daily routine it's so easy to share and collaborate in real time.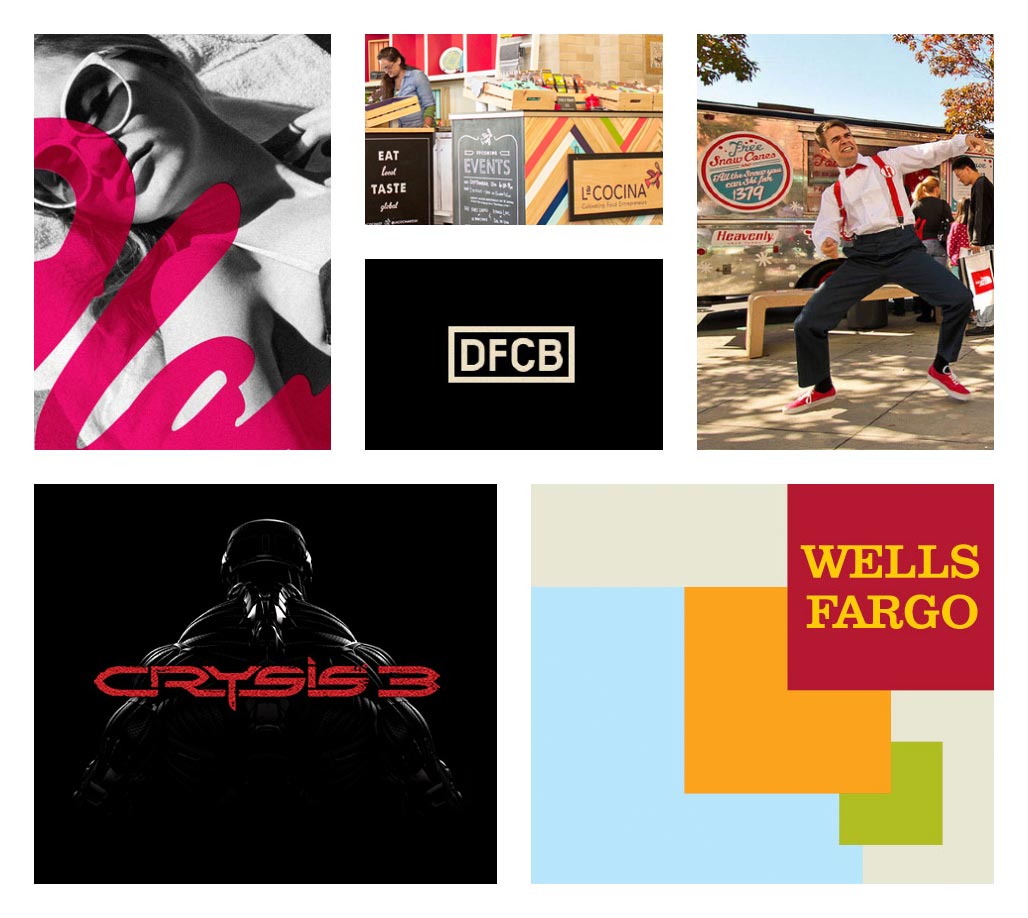 Selection of work by Sean O'Brien
Who do you use Dropmark with?
I use Dropmark everyday across multiple jobs. Some with teams and others direct to client. It's the most sophisticated easy to use tool I've ever used, and it has made working remote a non-issue. Clients love the ability to participate via comments and contributing to the board. When working with agencies they love leaving it open in a browser window all day and watching the work come to life. It has streamlined my work flow by making communication simple, fast, and accessible.
"It's pretty cool to be able to live in a small city in the middle of the country and in one day work with folks here in Minneapolis, down in Chicago, out in San Francisco, New York, and Boston."
What does your workflow look like?
As a creative tradesman depending on the job I'm either working as a designer, art director, or photographer. Dropmark fits into my workflow from the very beginning starting with research, notes, moodboards etc; becoming the central hub for development of the work as it evolves from sketches to final product. In some instances it's even the final delivery where clients can download the assets they need. It's suitable for projects both long and large with big teams, to short jobs with one client.
For example with a team of two designers, a writer, two creative directors, a project manager, and two clients we all worked together for three months on a 150 page book from moodboards to final delivery all on Dropmark. We never missed a beat.
Lastly, what's the most interesting thing you've Dropmarked recently?
I've been working on back to back pitches for an agency out east, and really stoked on the work we're developing.
See more of Sean's work at slwnstdy.com and follow @slwnstdy on Twitter.